Swedish born singer songwriter, Calle Ameln can be a bold adventurer, demonstrating little fear as he extends his artist reach and expands his musical scope. Something his catalogue proudly attests to. He starting out from Hard Rock and Metal, then moved his musical onus on to Country Rock and Americana flavors. Without forgetting his knack for including modern pop elements. Calle released his debut album 'Revolution On The Rocks' in June 2016, which has been followed by several single releases including 'I Know My Whiskey'. Critics claim the song to be his strongest work to date, and it has been his biggest commercial success so far. Most of his releases have resulted in plenty of airplay on both European and US radio stations.
May 24 sees the release of Calle Ameln's brand new track, entitled "Whiskey Tears" which takes him right back to his rock roots. Locked in between the grit of Godsmack, the pop swagger of Breaking Benjamin and the anthemic catchiness of Nickelback, Calle presents a track that will sweep you away with its pure rock underbelly and high octane vocals.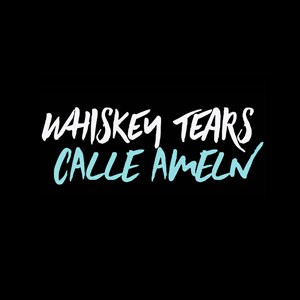 The single features some pretty cool lyrics, excellent instrumentation, and a melody line that's sure to get stuck in your head. As a long-time fan, I believe this to be among his best releases. Considering the Calle's excellent body of work, that's saying something.
The opening bars set the stage for all that is to come, as it delivers a grand, dramatic, and theatrical intro which blossoms into a booming track. Even when it is loud and dirty, striving to be raw, it still feels uncannily polished. It feels sincere, heavy and angst-filled. What makes it so personal is that the story being told is highly relatable.
It's the classic tale of loss and longing, and it's apparent that "Whiskey Tears" is going to connect with listeners, no matter how they take it. The chorus packs a punch, it is a game changer as far as Calle Ameln's music is concerned, and it is here where the record really gets you geared up.
The hard, gut-wrenching power of this track is an outstanding example of the level Calle has risen to in rent years. His vocals hit you filled with despair and pain, but with a tiny ray of hope. Every note capturing you and forcing you to listen to every word. This is one of those tracks that will grab the hearts of fans in an instant.
The gargantuan sound of "Whiskey Tears" will reel you in with each drumbeat, grinding guitar riff or sublimely delivered vocal, it simply cannot be ignored. It's like no other song that Calle Ameln has put out, as long as I can remember.
"Whiskey Tears" is the perfect live arena song, because it is guaranteed to get crowds hyped up. Once again, this features a brilliant soaring chorus, sandwiched between, emotional verses, and a blistering guitar solo. As a whole, this feels like a fantastic step forward for Calle Ameln. It is a glorious blindsiding – a wakeup call to this artist's creative and performing talents, which will leave a permanent impression.
OFFICIAL LINKS: WEBSITE – APPLE – SPOTIFY – TWITTER – INSTAGRAM – SOUNDCLOUD – FACEBOOK – YOUTUBE
Please follow and like us: