Boston artists Bibby and Papo give us this hard video and song "Made For It". Being from Boston many rappers don't get the love and support that other cities show but Bibby and Papo have already gotten 100,000 views on this video in days so maybe they are the ones to change this city.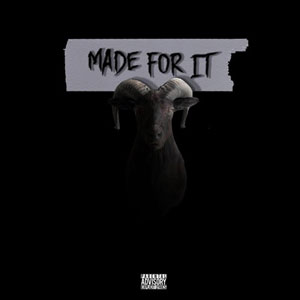 For the song Bibby starts it off with a very raw authentic flow that represents him very well. The flow is impressive but the clever lyrics and the delivery is even more impressive. Then comes in Papo with a similar flow but a different voice which creates a sound difference between the two artists.
The song has this very authentic and freestyle feel to it which makes it seem a little more fun while also being serious. For the video Harvards Eye took the role as director and he killed it. The song has this very distinct feel to it and the video matches it well. Bibby and Papo have very strong personalities and the video captured that while making sure the song stood out. Great job all around, can't wait to hear what they have next for us.
OFFICIAL LINKS:
Papo: https://www.instagram.com/papoflexgang/?igshid=1b3fl3rcnk2b0
Bibby: https://www.instagram.com/bibbyflexgangg/?igshid=1010dfbsmh8cf
YouTube: https://www.youtube.com/watch?v=iPSJIeCaB44
Apple Music: https://music.apple.com/us/album/made-for-it-feat-papo-flex-single/1515332128
Please follow and like us: