Ben Ferrell is a jazz musician based in Richmond, VA. As a bassist/vocalist for the band Lunar Phases, Ben has developed a sophisticated, modern sound. Ben, a graduate of Old Dominion University where he earned his Bachelor's Degree, is now branching off to launch his solo career with his first single "Wannabe". With his uniquely understated brand of vocal phrasing and nuanced tone, Ferrell has the ability to repeatedly—and ever-so-subtly—wow fans of jazz, soul, and pop music. He proves on this track that there are few others in today's brash and noisy music world who can touch his mastery of getting the most out of any lyric and melody by letting it all flow as naturally as an intimate conversation occurs.
It's precisely Ben Ferrell's willingness to delve into unorthodox terrain within the structured sensibility of a time-honored jazz-styled arrangement that makes his delicately delivered lines so powerful. "Wannabe" displays his ability to convey a topic in a manner that feels like a choice journey set to the most mellow yet colorful of soundscapes.
One moment, the exploration is of the blurred lines between a surreal keyboard and mechanized percussion; another, there's marveling of the most beautiful and real of music's natural gifts – between voice and flute.
Of course, the simple pleasures of pure love are at the heart of the selection, but not with any hint of the tiredness or monotony that so often plague both popular and jazz tunes striving for a similar message. "Wannabe" reigns as the supreme chill-out anthem of peaceful romance and quiet sensuality.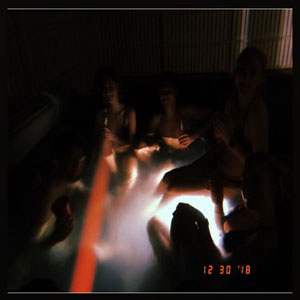 Ben Ferrell exemplifies the art of unaffected cool within his perfectly paced narrative, as he relates with unrushed melodic bliss. Maybe it's because he never feels compelled to push or force his chords in order to draw listeners in, or maybe it's simply one of his natural gifts.
Ferrell displays a lot of warmth and shine via his palatable interpretational prowess. His contemplative nature is at once vocally relaxed and refreshed. "Wannabe" zeroes in on those qualities from start to finish, showcasing the alluring lyrical precision he affirms in each verse along the way.
It is a meticulously-crafted piece of music. Ferrell is part of a rare breed of singer-songwriters who can still convincingly make the case for jazz as popular music, and do it with thoughtful, grown-up songs from his own pen.
Ben Ferrell's music reaches out to listeners on a personal level and like "Wannabe", the clean and uncluttered way it's arranged and recorded only makes it easier to feel that direct connection. The question of whether the tune should be considered jazz is easily answered in the affirmative.
The music is genuinely passionate, smart, and harmonically intricate. The feeling in the rhythm section, even if it is not swinging, is rich in the give-and-take of jazz. The relatively subtle arrangement doesn't offend, and the whole thing feels like a conversation.
The pulsing groove propels a gently punchy melody. The keys, flute and guitar almost sound like they are commenting on the lyrics, adding delicious licks to the proceedings. Finally, the intelligence and the warming cleverness of the songwriting, complete this smart and well-crafted song.
OFFICIAL LINKS: SPOTIFY – INSTAGRAM
Please follow and like us: