Aofucius is a producer hailing from Hunan, China who is currently based in Los Angeles, CA. His music draws inspiration from a variety of artists including Avicii, Alan Walker, Calvin Harris, and Dash Berlin. Aofucius' latest single, "I Wanna Love Somebody", is a nostalgically infused electronic track that blends the past with the future. The clock ticking rhythm and subtle sonic details give the music a unique brand, while the melody, the drop, the vocals, and percussive transitions make it a truly inspiring listening experience. This club banger, with its catchy pop twist, is the perfect way to kick off 2023 and sets the tone for what we can expect from Aofucius throughout the rest of the year.
However, "I Wanna Love Somebody" isn't simply a nostalgic throwback to the golden days of EDM. It also highlights Aofucius' personal musical style and the beautiful vocals that take center stage. It's a truly unusual project that doesn't sound like the typical electronic bombast of today, and that's exactly what makes it so special. Despite the sweeping synths and bouncing beat, Aofucius keeps a particular eye on the melody and harmony of the track.
When it comes to electronic dance music, Aofucius is a rising talent that the scene needs now. He seems set to preserve the musicality in Electronic Dance Music, and is on track to achieving that goal with "I Wanna Love Somebody". If there's one thing this song teaches us, it's that Aofucius can craft an ear-catching banger, with epic synth flourishes. It's is a thing of beauty, that delivers grand musical moments, and massive melodic hooks.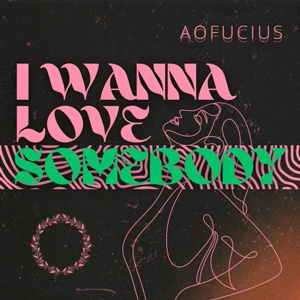 "I Wanna Love Somebody" shows that Aofucius is brilliant at what he does, and for those who want to get all in their feelings on the way to the club or to soundtrack a trip to a date with bae, this will be the track to keep on repeat.
The tone of the synths are gorgeously chocked full of enthusiasm, as is the thump of the kick drum. "I wanna love somebody. Love somebody like you. My garden has all tall trees. The only flower is you. I'm breathing deeper baby. Share my everything with you. My nights are dark with no moon. The only shine is you," recites uplifting the narrative.
Aofucius is a trailblazer in the world of indie EDM, boldly breaking free from the tired formulas of his contemporaries in "I Wanna Love Somebody". This track is a veritable feast for the senses, with Aofucius' exceptional production skills on full display.
The music is lively and varied, never allowing the listener a moment of boredom. At a time when the electronic dance music scene desperately craves innovation, Aofucius delivers in spades, offering a rejuvenating and uplifting experience that will leave you begging for more.
None of "I Wanna Love Somebody" feels forced or present for its own sake. There seems to be meaning behind every sonic flourish and lyric. If Aofucius' aim here was to write a good, original dance-pop record, and it's safe to say he smashed it.
OFFICIAL LINKS:
https://www.instagram.com/aofucius/
https://www.youtube.com/watch?v=qTd7X3E6boY
Please follow and like us: