There's a collective word for this subgenre of music- shoegazer. Reportedly, the name came about because many of the bands had such little stage presence that they didn't do much beyond playing their instruments and staring at their feet. For Animate I that name feels wrong, at least for this listener; this is very atmospheric music, not fast enough to evoke flight, but a perfect soundtrack for lying on your back and staring up at the sky. The instrumentation's ethereal and nebulous but there's a charging tension that holds it all together and gives it shape and substance.
It's like a sky made more interesting by clouds. Their single, "The Love That You Are", evokes that early morning space between sleep and dawn, where the hushed whispers from your lover mingle with the echoes of your dreams – "don't be scared / of how far you'll go / how easily their chains you broke / fear not my dear / not far is the moon / new and in bloom."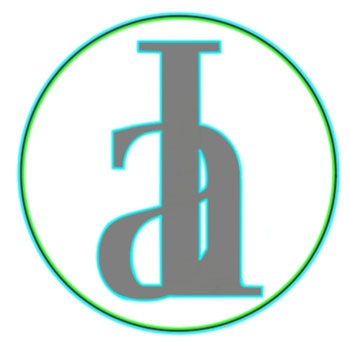 All in all, this is a damn near perfect single, a wonderful mood piece that sounds great on the first listen and stays with you thereafter. It is beautiful, emotional, inspired, and in a word, heavenly.
There's no way you can listen to "The Love That You Are" and not feel some kind of immense emotion building inside of you. No matter what emotion, happy, sad, confused, and loving, it definitely makes you feel something deep inside, and that's very hard for music to do.
"The Love That You Are" is not just pretty, it's strong, and it's captivating. Let it seep into your brain for a while, as this song takes a couple listens for you to really enjoy. Honestly, I thought it was boring at first…but just sit and listen, it will lure you in and after a few spins, it becomes a part of you – dense, stunning and significant.
The music is incredibly rich and textured. The vocals, unlike in most shoegaze, are not pushed all the way back, instead in sits midway in the mix, adding more to the music, rather than being in front or at the back of it all. The use of reverb is perfectly emphasized for that dream pop effect.  Offhand I cannot think of a recent record which better captures both the joy and despair that love can bring.
Drawing influences from a vast array of music artists, Animate I combines elements of ambient, electronic, and alternative sounds. Some primary influences are Radiohead, Gorillaz, Seal and Joe Jackson. Having released their first single in the beginning of February 2017, Animate I is in the process of writing and recording more singles to be released during this year and beyond.
OFFICIAL LINKS: SOUNDCLOUD – TWITTER – YOUTUBE – SPOTIFY – BANDCAMP
Please follow and like us: