First things first – Jessie G can rap, a skill developed over the years as an underground rapper. He dexterously melds styles and rides every beat with a vengeance, and now brings some righteous, slinky fury on his latest single, "Aristotle". One of the founders of Spartanburg SC's Dirty-Burg-Entertainment (D.B.E.) Jessie has been one of the faces of Spartanburg's recent resurgence of rap music. For several years now, his collective have been everywhere in the upstate from radio, and TV, to festival appearances and even to Atlanta. He is currently back in South Carolina where he landed a Chief Recording Engineer position at Speaklife Studio.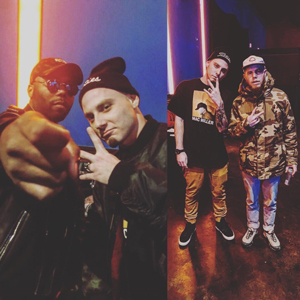 The single "Aristotle", is built on a bassline with an attitude; absolutely vicious, while the rapper definitely surprised me with his wittiness and cocky delivery. The track personifies all of the best qualities about Jessie G: his relatability and ability to rap circles around his colleagues, and almost all of his peers.
He sounds like he has this insatiable drive to succeed that will undoubtedly bolster his music to the top of the rap landscape within a couple of years if he maintains his momentum.
Jessie G is at his best when he provides his classic flow style, using a slower beat while he takes his verses in double time. He conveys lyrical prowess, raw storytelling chops, poised technical skills and a fearless attitude, all at the same time.
"Aristotle" – a smooth player-type song dedicated to shorty and her calculating mindset, delivers all of the aforementioned elements. Here, apart from showing that he's witty and thoughtful, he confirms that he's a real spitter. And in today's climate of mumble-rap and emo-trap, that sounds like a whole lot of artistic baggage for just one guy to be packing.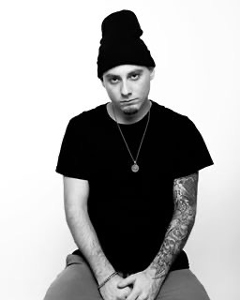 Jessie G's ability to balance minimal production and vocal arrangements plays an integral part of "Aristotle". The track highlights the rapper's ability to create a multidimensional product in terms of wordplay and vocal nuance, revealing a calculated dynamism.
Jessie G doesn't only flow effortlessly on the instrumental, but even creates his own rhythm over the established beat. It's a hard thing to explain, so it's better to just listen.  "Aristotle" is an energetic, endearing listening experience with a raw soulful heart at its core and witty, caustic lyricism worn loosely on its sleeve.
Raw ambition can serve as the most impressive of driving forces, and when it becomes an all-encompassing desire to achieve – the results can often be more surprising than you expect. "Aristotle" finds Jessie G raising the bar higher than anyone could've predicted.
Bottom line is, Jessie G definitely proves himself to be a threat to the new school picture. But the good news is while he continues to get better as an artist, he has already shown that he has a bucket load of skills regardless.
OFFICIAL LINKS: SPOTIFY – YOUTUBE – SOUNDCLOUD – GLOBAL MONEY WORLD – FACEBOOK
Please follow and like us: