Real life happens; real music should result. But pop music's claim to honest expression is often asterisked by the specter of commercial calculation. In a time when pop music feels so corporately manufactured and soulless it can be difficult to wade through the mud to find a diamond in the rough. Gold medal and award winning contemporary Urban Pop songstress, Dr Ally K, is doing her best to change that. A registered doctor (CFPC Specialist), she is an Ambassador for Autism Sings and a spokesperson for Shelter Movers. She also runs an Autism & Domestic Violence campaign to bring awareness to these issues. And she brings those themes right into the core of her music. Dr Ally K has written & recorded a song called 'Monster' about her slain friend, Dr. Elana Fric-Shamji, and domestic violence. The proceeds of the song – which will be released soon – are going to Elana's family and charity of choice.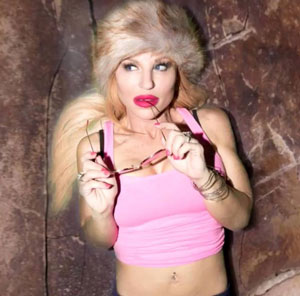 In the meantime Dr Ally K has released her acclaimed 6 track EP, entitled "Up, Up & Away", produced by award-winning, Peter Linseman at his CCMA nominated recording studio, Music Mentor Productions. The music on the recording is uniformly crisp and tuneful, with many inventive touches weaved in by the sagaciously skilled hands of Linseman.
The EP is at its best when it uses its star's distinctive and nostalgically flavored voice for moments of harmonic beauty. All-round it is an energetic and addicting, yet deceptively, lyrically profound collection of songs, which is a defining statement as to who Ally is as an artist.
Dr Ally K launches the EP with "The Best (Mean Girl)" ft. Ajay – a song which carries a powerful anti-bullying message. An electro- synth motif is driven by a banging beat, as Ally's voice soars over the arrangement, leaving just enough space for Ajay's rap to make an immediate impression.
"Baby" showcases a light toe-tapping rhythm that evolves into a spacious harmony- filled soundscape, with a sparkling retro melody and a dynamic pace. The song's light pop trills, slick keyboard flourishes, and slick production play to Dr Ally K vocal and melodic strengths. And things get even better on "Celebrate the Inside", where Ally's zings and observations are incisive enough to make this song resonate deeply.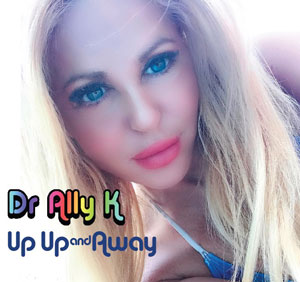 The musical production on "My Cue" bursts with creativity as the song is driven by a high powered bassline, a slamming snare drum and Ally's slightly more angst-filled vocal tone. Ally then goes on to dominate "Never", with her impeccable voice and ear-catching melody which rides a strident and rugged production by Peter Linseman.
This is top class, radio ready material. Dr Ally K has an irrepressible energy and an infectious tone which mesmerizes the senses for the entire run-time. The vocals are crystal clear and the whole creation so precise. You'll just love her story, her journey, and her spirit.
Ally's decision to be both outspoken and conscientious in her art, benefits her in ways that give her total control in her own narrative. Dr Ally K displays a sense of command, which does not allow for stripped down passion or tarnished integrity. At the same time she doesn't fall prey to overplayed melodrama and lets her songwriting make the impact.
By the time Dr Ally K closes the show down with the catchy title track, "Up, Up & Away", it will come as no surprise to me, if her tenacity to continuously produce exquisitely hypnotic tracks, forms her into everyone's favorite new pop star. Right from the moment you slip this into your media player, you'll see what I mean!
OFFICIAL LINKS: WEBSITE – FACEBOOK – INSTAGRAM – TWITTER – ITUNES – SPOTIFY
Please follow and like us: