The song "Fever" was originally written by Eddie Cooley and Otis Blackwell, who used the pseudonym John Davenport. It was first recorded by Little Willie John in 1956, and has since been covered by numerous artists from various musical genres. Running through the musical annals of time, you will find a Moulin Rouge-type version by French female singer Lorie, a Disco version by Swedish artist, Madleen Kane. You might even bump into a Salsa mix done performed by Cuba's La Lupe, or more classical styled versions by Ray Charles, Natalie Cole, Michael Bubblé or John Farnham. Not to mention those by Madonna, Beyoncé, James Brown and indie-folk artist, Meiko. But this list is almost endless.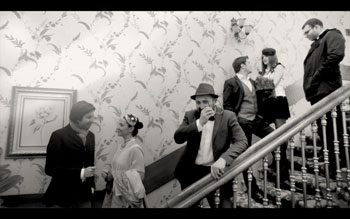 So with that many varied and influential interpretations already doing the rounds, what would induce a creative mind like Onur Selcuk to piece together his super-clicked YouTube-watchable version – "Fever (Bayrasa Avant-Garde Mix)"? Well certainly not financial gain, as the video footnotes clearly state: "This is strictly non-commercial, not to be released, not used for promotion, not monetized, no advertising revenue of any kind or any other financial gain. Under fair use, no copyright infringement intended. Strictly purposed for sharing and commenting with friends."
So what was the real reason then? Well, WhatsApp, that's what! Onur says that the whole idea came together after a group chat, while simply making plans for breakfast. Now if you've already shot over to watch the video out of sheer curiosity and are wondering from where the typewriter theme originated, or why the visuals have a retro look and feel, and how they fabricated the drum beats out of actual typewriter sounds, you need to know that Onur and friends are not your average videographers!
Onur Selcuk, who was a State Conservatory weekend attendee, has studied Film & Television at UCLA Extension, vocal technique at the prestigious Juilliard School, and has worked on TV commercial sets and Broadway productions. In turn he is now coaching vocalists and teaching voice for actors. On hand to help Onur rebuild "Fever" from the ground up, were music arranger Ozan Bayrasa, screenplay writer Zeliha Sönmez, sound mixer Murat Bulut, and backing vocalists Sibel Gursoy and Tuba Onal Kozanoğlu.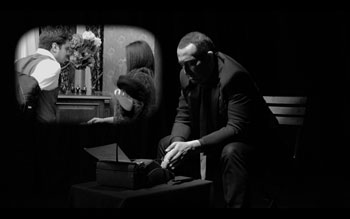 Onur Selcuk has a singing style that is at once a throwback to the crooner days and then completely new. If you're looking to hear a male vocalist with that 'doesn't sound like he's been sucking in helium', or just looking to hear someone who can really sing and doesn't need to scream at an audience to prove it, you owe it to yourself to check this out. Onur has a more than competent voice, an interesting style and a natural flair when it comes to singing pop classics like "Fever", or rather "Fever (Bayrasa Avant-Garde Mix)", the new version title.  I would really love to hear him sing some original music too.
In comparison to modern-day singers in a similar niche, such as Michael Bubblé or Harry Connick Jr., Onur brings a more individual style and sensuality to the music which has nothing to do with body movement or physical attributes, but rather a performing attitude. Onur's rendition of "Fever" plays with the tempo and adds a few percussive tricks to make this Chillout Lounge version all his own. He sings this with an understated enthusiasm and panache that is practically infectious; no unnecessary breathless whispering, nor any over the top screaming. Onur Selcuk sings it straight, and never misses a beat. Together with an all-round sublime and classy music production, and superbly filmed video clip, "Fever (Bayrasa Avant-Garde Mix)", ignites an even brighter flame into the burning fire that is "Fever"!
OFFICIAL LINKS: TWITTER – INSTAGRAM – FACEBOOK – YOUTUBE
Please follow and like us: