Caleb Joel is an international recording artist and saxophonist born in Puerto Rico. He has performed for millions of viewers on live television, worked extensively in world-class recording facilities, and has been playing music for over 20 years. Caleb produced his first album at the age of sixteen, and his fourth and latest full-length album "Inside Out – The Showcase" incorporates multi-Grammy and Emmy award winning associations together with industry standard resources.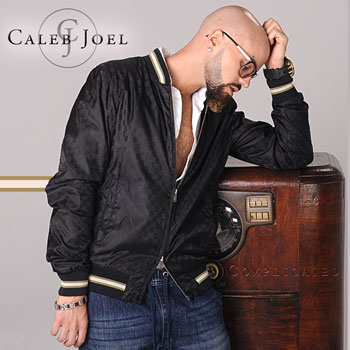 From his latest album comes the lead single, entitled, "Complicated". Caleb is a great storyteller, then he's an amazing poet, and he's a super-talented singer. Add to that his saxophone skills and you have a winning combination of some very strong soul and R&B influences wrapped up into his urban grit.
The modern era of R&B just keeps getting more interesting. Future's bold style  became the touchstone for the genre a couple of years back, but it's also inventive releases from the likes of the Weeknd and Frank Ocean that has helped the genre move it's conventional sound into a new more creative direction.
Caleb Joel is decidedly a new voice, who will be rattling the cage of classic R&B, as he is capable of making a strong album. "Complicated" is successful not because it takes a fresh approach or carries an important message, but rather because it so effortlessly epitomizes the modern R&B genre as it currently exists. It's just a classically great single.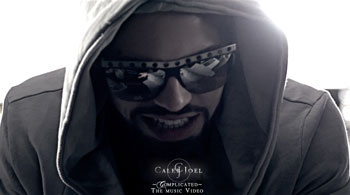 Caleb is an original voice in contemporary R&B, and he has undisputed talent. He makes lush arrangements uniquely with charming romanticism and sexual innuendo—and combines them into a satisfying sound.
The single is likely to impress and inspire savvy listeners who have been attuned to the RnB style for years, and it is consistently good enough to regard it as one of the stand-out R&B tracks this year so far and easily the greatest showcase of Caleb Joel's talent to date.
The track explores the familiar themes of sensuality, love, passion and pleasure, but Caleb does it with sly charisma, self-awareness and wit. More often than not, it's difficult to make music that's both commercially and artistically valuable, but Caleb Joel has released a song that seems to do just that.
This is another stellar release presenting Caleb's masterful musical abilities in arranging, playing, writing, and singing. He is genius in the art of music making for any and every occasion.
OFFICIAL LINKS: WEBSITE – YOUTUBE – INSTAGRAM – FACEBOOK – REVERBNATION – INSTAGRAM
Please follow and like us: