Zion Antoni is a Freelance Journalist and Grassroots independent Recording artist/Record producer from the Bronx NY. He is the Founder/Chair of The Urban Cry LLC, a limited liability company with two main branches: Freelance Journalism, and an independent record company. The Urban Cry has administered to hundreds in American inner cities, and has also extended reaches in overseas in international diplomacy. Zion serves as columnist for the non-profit Negusworld Enterprises/Movement, and is the Author of the award winning internet blog "No Prisons", published in 2009. He is also in involved think tank industries, founding The Sekou think tank, a grassroots social policy network functioning in research and advocacy, addressing issues in Urban America.
How long have you been in the music business and how did you get started in the first place?

Zion Antoni: Ive been professionally involved since youth about 19. With independent work locally early to late twenties to international and domestic work about 2007 till now.
Who were your first and strongest musical influences that you can remember?

Zion Antoni: Marley, Cooke, Public enemy, Nas, Tupac. Wu, Strong lyricists, singers, and culture carriers.
Which artists and/or producers are you currently listening to? And is there anyone of these that you'd like to collaborate with?

Zion Antoni:  Being a 70's baby, I gravitate to old school i.e.: the essentials. Everything from 60 soul to trenchtown dub reggae. I'm a fan of drum n bass, 90's grunge, Chicago soul, Blues, classic rock, Jungle, classic jazz, golden era 90's rap and afrobeat.
What do you feel are the key elements people should be getting out of your music in general?

Zion Antoni:  Insight. Consciousness, and reality told in plain but redemptive truth. Reality told in my eyes and being; a raw interpretation through one artist.
Are your lyrics predominantly based on real events and personal experiences, or are they drawn from your creative storytelling skills?

Zion Antoni:  Reality based 1st. Events, solutions, perspectives and ideals.  Even in abstract it's still raw so my base and those whom I connect with can identify and eat.
Do you currently have a preferred song in your catalog, and why is it special to you?

Zion Antoni:  There are several through the recent years of my career post 2014. But one currently due to its originality, truth, and soul I pick is "Clean". Its free flowing, hard, diamond outta stone perspective and it has had  an effect on many record pools and markets featured.
Do you produce your own beats or do you collaborate with outside producers? And if so, how do you choose you beats? Which criterion do you look for first in a beat?

Zion Antoni: Both. I also play instruments and produce so producing from the heart is a treat in itself; communicating lyrics, melody and rhythm. But I love to collab with great talented producers to bring out strong arrangements. I usually choose by melody, bassline and bpm. Third emotionally what the track is saying to me. Then I can execute.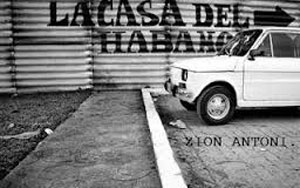 What key ingredients do you always try and infuse into your songs, regardless of style or tempo?

Zion Antoni:  The ability to visualize or feel what I'm saying. Almost like taking the listener inside the song with me. To feel the experience, message and raw energy I'm giving them.
What has been the most difficult thing you've had to endure in your life or music so far?

Zion Antoni:  I would say surviving at the bottom. Poverty, Violence around me, understanding peoples character, love and hate, who's there who's not there, your role-play among angels or devils. The flipside of that struggle is the fruit that's brought to your life and others through the work of your hands.
What would you consider a high point in your career so far?

Zion Antoni: Touring internationally, having had a successful radio show for 6 years talking to people and staying progressive in my career.
How would you define 'success' regarding your craft? Do you feel you have already reached it in some way? If not what do you feel you would still have to achieve to consider yourself successful?
Zion Antoni: I quote Marley when he said Success is reached when you can affect people around you positively. From community to larger scale I've already done it, through much sacrifice and dedication. I can say watching and developing it now it's a matter of post effects, progression and influence.
Which aspect of being an independent artist and the music making process excites you most and which aspect discourages you most?

Zion Antoni:  That creativity is original, raw fresh and subsequent. The part I wouldn't say discourages me the most, but where I must use patience is when you seed a vision and it takes some markets time to catch up. Some concepts, some people aren't ready for. In some senses being ahead of time.
If you had the opportunity to change one thing about how the music business works right now, what would that be?

Zion Antoni: Too much to mention. Lol. What I will say is that I do applaud most independent artists dedicated and branding their own voice in where much has shapeshifted since the last 30 years.
If someone has never heard your music, which keywords would you personally use to describe your overall sound and style?

Zion Antoni:  For one always original. You may hear influences or even comparisons at intervals, but a distinct imprint sound. Even when I engage in other genres.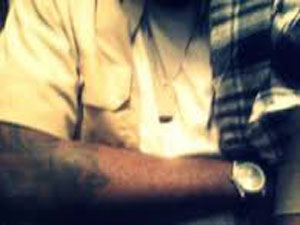 You're the Founder/Chair of The Urban Cry LLC, a limited liability company with two main branches: Freelance Journalism, and an independent record company. Could you tell us more about the scope and success of these projects?
Zion Antoni: Yes. As a publisher, I've been blessed with success to blog series to radio. Authoring books and articles. Writing is an equal passion. It took years of dedication, persistence, marketing etc. As a record company it functions the same via releases and distribution. I've released two EPs that did well in regions, as well as singles.
Do you consider Internet and all the social media websites as fundamental in building a career in music today, and what is your personal relationship with the new technology at hand?

Zion Antoni: Mainly for business… general promotion. Due to the content of my company and artistry I would like to think it's mainly for business.
What are your thoughts on streaming services like Soundcloud, Spotify, iTunes, and the rest of them? Do you think they're giving artists a fair shot, or do you see a grain of exploitation at work?

Zion Antoni:  Exploitation? Not really. These companies get their percentages. It's producing a stream of promotion for many up and coming, same time providing income via revenue and sales if they do well in their market.
What is your relationship with visual media and the viral power of YouTube? Do you think it suits or can be of benefit to your music and message?
Zion Antoni: Yes. Right now from my format there are promotionals and songs uploaded. In the future there will be more vids and soundscapes. As Always videos have always been a good key for promotion.
As an artist, do you feel it is sufficient that your music entertains, or should it always educate and enlighten people too?

Zion Antoni: Entertainment has its value. Because you have to pay attention, the artist you love, keeps you engaged, feeds you. By content and what's presented in abstract.
What's next on your upcoming agenda? What can fans expect in 2018 from Zion Antoni?
Zion Antoni: More rich progressive work. The world according to me, and the world according to truth. Trust you'll feel it naturally.
OFFICIAL LINKS: SOUNDCLOUD – ITUNES – SPOTIFY – REVERBNATION
Please follow and like us: