Jaron Grant, better known as Zigg Theartist, is a multi-talented hip-hop artist from Philadelphia, PA. Described as a natural talent and a workhorse. Zigg is very inventive and true to making music that moves his soul, instead of following what other artists are doing at the moment. Zigg TheArtist is a rapper, singer, songwriter and producer. Zigg has performed in several countries also making him an international artist. He has also written for many different artists and he is looking to establish more connections and opportunities to write for artists and create the new sound.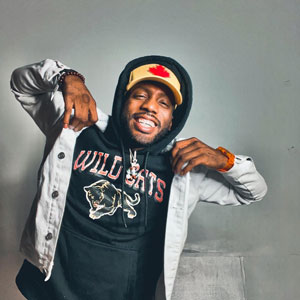 1. Can you tell us a bit about where you come from and how you got started?
Zigg Theartist: I'm from Philly, born and raised … I started off young playing the piano, recitals things like that, then transitioned that into making beats
2. Do you handle both the songwriting, and production on your songs, or do you collaborate with others?
Zigg Theartist: I do everything – writing, production, engineering, mic and mastering, everything you can think of, I do it for myself.
3. Who were your first and strongest musical influences that you can remember, and who are you listening to right now?
Zigg Theartist: My first musical influence that made me want to be an artist was Biggie, then Mase, Lil Wayne was the biggest influence though, his versatility is what grasped me the most… and as far as right now, I listen to a lot of different artist. Not all in one genre either, but I listen to myself the most, I need to be able to perfect my craft, and that's one of the ways I do it a
4. What do you feel are the key elements in your music that should resonate with listeners?
Zigg Theartist: The key elements are the lyrics being relatable, I think my bars go over a lot of people heads but the main thing is the realness in my words, especially on this album that I have out right now, also my beats, I feel like I create unique beats that not many artist can get on. I look at that as a good thing
5. For most artists, originality is first preceded by a phase of learning and, often, emulating others. What was this like for you? How would you describe your own development as an artist and music maker, and the transition towards your own style?
Zigg Theartist: It's funny, I always was told I sound like Wayne, and I did. I listen back now and just shake my head, it's hilarious because I'm sitting there like what the hell was I thinking. But I used that and turned into my own sound, started developing my own voice and started being real in my lyrics and my approach, being authentic really made me the artist I am today, sounding like myself and talking about stuff I actually do. It took a while but eventually it turned into what you see today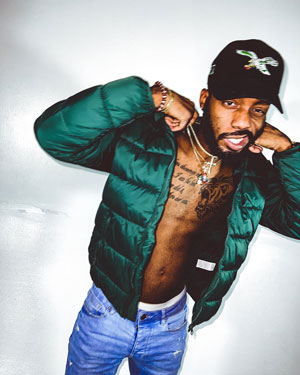 6. Do you write a song with current musical trends, formulas or listener satisfaction in mind, or do you simply focus on your own personal vision and trust that people will empathize and vibe with your sound?
Zigg Theartist: I will say my own personal vision, but I sprinkle on some today's sauce here and there. I realized being myself and not trying to sound like everyone else benefits me the most, my fan base loves me, loves my songs and voice, why would I switch that up you know? I try to stay true to myself. If you like it cool, if you don't, cool.
7. How do usually start, and go about shaping ideas into a completed song? Do you usually start with a beat, a melody or a narrative in your head?
Zigg Theartist: Honestly, it all depends, it depends on the mood, some days I just like making beats then write after, or something may happen that inspires me to write and I'll start with that. So it's no particular formula. I usually just go with what inspiration I have with that day
8. What has been the most difficult thing you've had to endure in your life or career so far?
Zigg Theartist: As of now, I would say trying to stay positive, this journey is a long journey, and I'm super hard on myself and even though I'm doing great I want to do better. So the late nights early mornings take a toll on you, but it's all worth it in the end
9. On the contrary, what would you consider a successful, proud or significant point in your life or career so far?
Zigg Theartist: Finally hitting 100k + streams. I feel like that's my most recent accomplishment and goal that I was set on for my last album. So with my newest project I'm setting my goal for 500k.
10. Putting aside any accolades or criticisms that fans, the industry, or the media may afford your persona or music, is there anything about you or your music, you think people may overlook, underestimate or misunderstand?
Zigg Theartist: I feel like my ability to rap is overlooked, I feel like my bars, word play, and flow are overlooked. I think the reason why, is because I sing as well, so nobody takes me serious as a rapper, but I feel like I'm one of the hottest rappers in my city.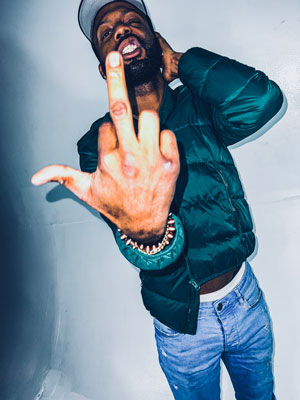 11. Do you think is it important for fans of your music to understand the real story and message driving each of your songs, or do you feel everyone should be free to interpret your songs in their own way?
Zigg Theartist: I don't care how it's interpreted to be honest. I want my fans and listeners to hear it and relate to it anyway possible, that's when you know a song is fire, when someone can relate in so many different ways
12. Do you feel that your music is giving you back just as much as you put into it, or are you expecting something more, or different?
Zigg Theartist: I think I'm getting everything I deserve. It's all about what you put into it, and I feel like I go hard and get back what I expect, but I can always go harder, that's no question. Everybody can go harder
13. Let's talk about your latest album, "Louder Than Words". How and when did the project come together, and how long did it take to record?
Zigg Theartist: This project has actually been ready for a year now. I just added a few new tracks to it and retracted a couple as well. I always try to stay ahead so once I put out a project just know another project is in the tuck. I'm not totally sure how long it took all together but I always record, maybe a few times a week or more.
14. Besides yourself, are there any other collaborators working on the album "Louder Than Words" alongside you?
I have my brother "Bliz Black" as a feature on one of my songs. That's the only feature I have on there, and I chose not to collaborate with anyone on this project, I already had this in place and didn't want to prolong it. I was ready to drop this after my last album.
15. In your opinion what are the highlights to watch out for on "Louder Than Words"?
Zigg Theartist: There's three tracks on here that I feel like people NEED to tune into for sure. So High, Henny, & Honest Life, These are my favorite tracks on the album, I would explain each one but I rather y'all go listen to it.
16. Do you have a personal favorite track amongst those on "Louder Than Words" that has a specific backstory and/or message and meaning very special to you, and why is it so?
Yes! That song is "So High" it just talks about being a black man in America, what's going on in every day life and being high above it all, and beating the odds.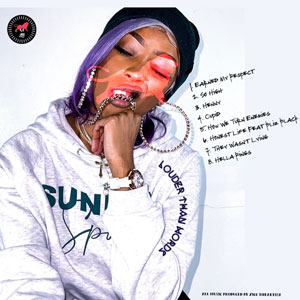 17. Ultimately what are you aspiring to achieve with the release of "Louder Than Words". Do you feel it is your best work yet, and if so, why?
Zigg Theartist: I'm aiming for 500k+ streams, I want everybody to hear this masterpiece, and I will always say my newest work is always my best work, I believe I get better at my craft each day, especially because I never stop learning and developing
18. How essential do you think video is in relation to your music? Do you already have visuals to promote any of the songs on "Louder Than Words", or will you be working on something new soon?
Zigg Theartist: I'm going to have a few visuals coming up for it as the year goes, but ultimately I'm working on a movie, so I didn't want to have a visual for to many songs separately, everything would be tied into the movie.
19. Do you have a favorite motto, phrase or piece of advice, you try to live or inspire yourself by?
Zigg Theartist: I always say, no matter what never give up on your dreams, dreams are what keep us alive.
20. What do you find most rewarding about what you do? And do you have a specific vision or goal set in your mind that you would like to achieve in the near future?

Zigg Theartist: The love and support is the most rewarding thing to me, all the people that come to my shows, the people that listen to my music, and the people that believe in me. I would say I just want to complete this movie, nobody told me it was this much of a process.
Connect with Zigg Theartist on all social media @ziggtheartist and at his website: https://unitedmasters.com/zigg-theartist
Stream the album "Louder Than Words" here: https://unitedmasters.com/m/ziggtheartistlouderthanwords
 
Please follow and like us: