Romero Say10 is a rising artist who burst onto the scene in 2018. Having always had a natural affinity for music, the Ohio born songwriter has honed his craft over the years to become the artist that he is today. Although he receives creative inspiration from a number of styles, Romero Say10 combines a variety of compositional elements to form his unique sound. To date, Romero Say10 has six albums and over forty singles in his discography. Some of his most popular track include the likes of "Keep it", "M.I.A." and "Pussy Power". With a growing number of followers and listeners, there is no denying the fact that Romero Say10 is developing a dedicated following of loyal fans.
Can you tell us a bit about where you come from and how you got started?



Romero Say10:  IM from Cleveland, Ohio and I was introduced to music early and begin to make my own songs at 9.
Do you handle both the songwriting and beats on your songs, and/or do you collaborate with other songwriters and producers?



Romero Say10: I do a little bit of both and experiment with different artist.
Who were your first and strongest musical influences that you can remember, and who do you listen to right now?
Romero Say10: Honestly it would be Michael Jackson then Ll cool J then Lil Wayne and now me, I listen to myself a lot nowadays and some of the new guys and girls.
What do you feel are the key elements in your music that should resonate with listeners?



Romero Say10: Being yourself and going through emotions is normal and inspires growth.
When, and in what circumstance, did you come to realize that music was the way forward for you, and the one thing you wanted to do above all else?



Romero Say10:  When I made my first mixtape.
What's your view on the role and function of music as political, cultural, spiritual, and/or social vehicles – and do you try and affront any of these themes in your work, or are you purely interested in music as an expression of technical artistry, personal narrative and entertainment?



Romero Say10: I try to stay away from politics but they keep calling me, and sometimes I will press certain issues if I feel strongly about them.
Do you write a song with current musical trends, formulas or listener satisfaction in mind, or do you simply focus on your own personal vision and trust that people will empathize with your sound?



Romero Say10: I'm more listener in mind and also can I stand on my music to support my lifestyle. And I feel as if the listener will empathize with the sound.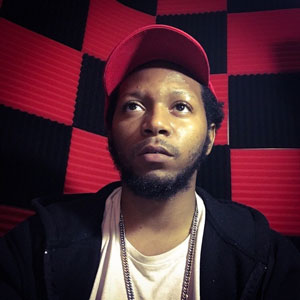 Could you describe your creative processes? How do usually start, and go about shaping ideas into a completed song? Do you usually start with a beat, or a narrative in your head?
Romero Say10:  I start by listening to beats I like, then I write to the melody as I get an idea of what the song will be about.
What has been the most difficult thing you've had to endure in your life or career so far?



Romero Say10:  The hard truth that it takes money to make money with music because it's true, a lot of artist and fans don't really grasp what goes into being an artist.
On the contrary, what would you consider a successful, proud or significant point in your life or career so far?
Romero Say10:  Honestly the fact I'm all in-house production now is something I'm proud of.
Putting aside the accolades or criticisms that fans or the media may afford your releases, what's the one thing about you or your music, you think people may overlook or misunderstand most often?
Romero Say10:  That I'm still growing and my mindset is still developing into something greater than I am now.
Do you think is it important for fans of your music to understand the real story and message driving each of your songs, or do you think everyone should be free to interpret your songs in their own way?



Romero Say10: Everyone will interpret my song differently because depending on your mood and life experience you're going to come to your own conclusion about certain thing because we all have our own perspective..
Do you feel that your music has given you back just as much as you have put into it over time, or were you expecting something more, or different?



Romero Say10:  Nowadays I take everything for what it is and understand that I'm building a legacy.
With social media having a heavy impact on our lives and the music business in general, how do you handle criticism, haters and/or naysayers in general? Is it something you pay attention to, or simply ignore? What's your advice on the matter?
Romero Say10:  Honestly I handle everything with a grain of salt because my music is supposed to strike a nerve whether good or bad.
Could you tell us something about your latest project and what the highlights are to watch out for?
Romero Say10:  My last project is full of different artists, so there's an interesting vibe to it, and you really want to wait for my next project called "Done Waiting" there's no date set yet.
Do you have a personal favorite track amongst those in your catalog that has a specific backstory and/or message and meaning very special to you?



Romero Say10:  There's a song Called "Different" where I talk about my struggle being different from society and the tone is deep and sad, check it out.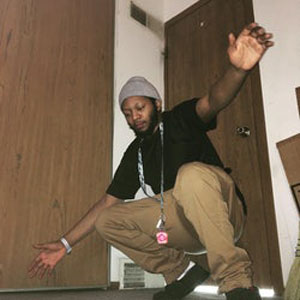 Creative work in studio environment, or interaction with a live audience? Which of these two options excite you most?



Romero Say10:  Live audience always. I love interactions with likeminded people.
Do you have a favorite motto, phrase or piece of advice, you try to live or inspire yourself by?



Romero Say10:  It would have to be I can, I will.
Is there any particular artist or producer you'd love to collaborate with if you had the chance, and why?



Romero Say10:  idk because there's a lot of artist I would like to work with honestly, because I like multiple genres.
What do you find most rewarding about what you do? And do you have a specific vision or goal set in your mind that you would like to achieve in the near future?
Romero Say10:  Well my energy is unmatched with my honesty. My goal is to be able to provide for my peoples that's my main goal.
Connect with Romero Say10:
WEBSITE: https://romerosay10.onuniverse.com/
INSTAGRAM: https://instagram.com/romerosay10
FACEBOOK: https://www.facebook.com/Romerosay10/
Please follow and like us: