Maria Jacinta is a techno and dance artist. She's also a lyricist and songwriter who broke into the music scene in the late 2000s, thanks to the influence of her sister. She currently has 1 album and 6 six singles out.
Can you tell us a bit about where you come from and how you got started?



Maria Jacinta: I started pursuing music as a career in the late 2000s due to my sister's influence. I haven't looked back ever since.
Have you had any formal training or are you self-taught?



Maria Jacinta: I'm self-taught.
Who were/are your first and strongest musical influences (that you can remember?
Maria Jacinta: Oldies. I was surrounded by older people as a child. I grew up loving and listening to artists of the 50s, 60s, 70s, and 80s such as Jimmy Cliff, Bob Marley, Chaka Chaka, Dan Seals, Don Williams, Kenny Rogers, Dolly Parton, ABBA, Lucky Dube, Londonbeat, Peter Tosh, Boney M, Haddaway, UB40, Paul Simon, Brenda Fassi, Ladysmith Black Mambazo, Hugh Masekela, Miriam Makeba, Cyndi Lauper, Tina Turner, Michael Jackson, and so on, but for contemporary artists and lyricists, I love Ryan Tedder (One Republic), Chester Bennington and Mike Shinoda (Linkin Park) and Greg Kurstin.
What do you feel are the key elements in your music that should resonate with listeners?



Maria Jacinta: The content of my songs; that is, the lyrics, the emotions it evokes whether it's a happy, sad, hopeful or reflective mood, the message the songs are trying to pass across as well as the rhythm.
For most artists, originality is first preceded by a phase of learning and, often, emulating others. What was this like for you? How would you describe your own development as an artist and music maker, and the transition towards your own style?



Maria Jacinta: I'm proudly original. I don't imitate other artists, I'm very comfortable in my own skin. That's why we've got artists with different vocal ranges. You can't have artists sounding the same way because it'd get boring, there'll be no diversity, originality and creativity. Everyone sounds different and unique in their own way and that's okay.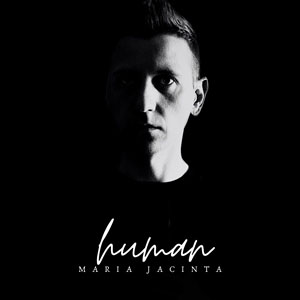 What's your view on the role and function of music as political, cultural, spiritual, and/or social vehicles — and do you try and affront any of these themes in your work, or are you purely interested in music as an expression of technical artistry, personal narrative and entertainment?



Maria Jacinta: My art is solely for the purpose of entertainment, technical artistry and personal, people, or life's narrative. I don't have a political affiliation neither do I mix work and politics. That's not my calling. I'm an artist not a politician and it's going to stay that way. I don't make music with the intention of delivering political messages; my work is purely art. Although, with the recent turn of events in the United States, some fans have asked my opinion on the issue of racism. Here's my first and last take on it: The act was despicable and inhumane and no human should go through a public, shameful, and painful death. Violence doesn't solve violence; only peace rules.
Do you ever write a song with current musical trends, formulas or listener satisfaction in mind, or do you simply focus on your own personal vision and hope it catches on with the crowds?



Maria Jacinta: I don't follow trends when writing songs. I focus my energy on my vision for the song; afterwards, and hopefully, my audience can relate to it in some way, my songs are thought-provoking and evoke the right emotions and at the same time, they're enjoyable.
Could you describe your creative processes? How do start, and go about shaping ideas into a completed song? Do you usually start with a beat, or a story-line in your head?
Maria Jacinta: It goes both ways but most times, I get more creative when I hear a beat.
What has been the most difficult thing you've had to endure in your career or life so far, and how did you overcome the event?



Maria Jacinta: Unnecessary attention, bullying, bad attitudes, gossip especially when they're false, and unwanted pressure from over-the-top fans. Some fans like to think they own you, like to think they can call the shots on how you should live your life, what you can do or say. People think the life of a celebrity is all rosy when in reality, that's not always the case. People make silly assumptions based on their shallow thinking even though they know they're merely baseless theories which can be damaging to the artist's career and reputation but they do it anyway because they think they have an inkling about people's lives. People make up unrealistic scenarios and narratives and warp celebrities into unrealistic and impractical thoughts about how they should behave and have high, unrealistic and unimaginable expectations. Celebrities aren't magical, perfect beings, it's needless to compare ordinary people to glamorous celebrities, it only results in bullying for the most part. Everyone's different; all artists, though unique in their individual way are united by a thread of creativity. That's what makes the entertainment industry dynamic and diverse. I've been a victim but I try not to pay attention or lend my energies to the negativity and just stay optimistic. People will always be people. A lot of strength and focus is required, these things are bound to happen.. After all, it can't all be good.
What would you consider a successful, proud or significant point in your career so far?
Maria Jacinta: The amount of recognition I've gotten so far.
If someone has never heard your music, which 5 keywords would you personally use to describe what you and your music is all about?
Maria Jacinta: Practical, relatable, thought-provoking, danceable and lively.
With social media having a heavy impact on our lives and the music business in general, how do you handle criticism, haters and/or naysayers in general? Is it something you pay attention to, or simply ignore?



Maria Jacinta: I don't care about what people think or say about me or how they perceive me. You can't please everyone; I live my life for myself (and for God) in service to my family first and then, humanity, through my art. I don't lend my energies to people and things that don't matter to me. When people are hating and criticizing me for no reason, I ignore them completely. There's no use draining oneself on account of people's negativity and I definitely can't give my haters clout either. On the other hand, constructive criticism is helpful especially for my art, I may listen and seek ways to improve.
Which aspects of being an independent artist excites you most and which aspects discourages you most?



Maria Jacinta: I'm not an independent artist but I'm signed to an independent label, Arzzarine Records. The good thing about being signed to an independent label is the absence of pressure and the freedom to make songs that really come from my heart not songs recorded to appeal to the masses. The unappealing bit is the unfair treatment independent labels or artists signed to independent labels receive, especially from music stores simply because you aren't a household name. Every artist, independent or not, should be shown respect and treated with dignity because many of them work tirelessly. We should be encouraged and supported for all the hard work we put in.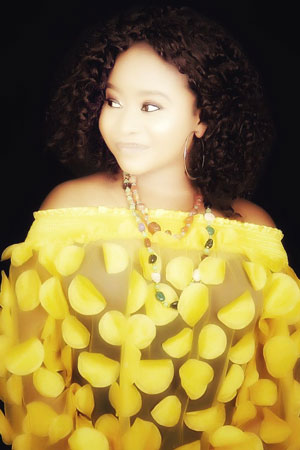 If you had a choice to go on tour with any acclaimed international artist in the near future, who would you choose, and why?
Maria Jacinta: Mike Shinoda or Ryan Tedder. Most of their songs are relatable and meaningful especially Linkin Park. Also, I'd be honored if I get the chance to perform with any Oldies singer especially the ones I grew up listening to because most of their songs are powerful and provokes the mind and emotions.
Could you tell us something about the recording of your latest single "Human". When did you first get the idea, and who worked with you on it?
Maria Jacinta: My sister first worked on the song, she also produced it. After she recorded the beat, she came up with the idea of how the chorus and the first part of verse one should sound. She's good at what she does. We worked together to write the lyrics and create this song.
Does the song "Human" come from personal experience or by observing others, and what message are you ultimately trying to communicate with it?



Maria Jacinta: It's not from personal experience. It came to life from the experience of others. Many people can relate to Human in different ways but mostly, it's centered around two people trying to make a relationship work; a woman who's ready and optimistic about what the future holds for the union and a man who's sitting on the fence, still conflicted about his feelings. The story can relate to people in different ways but in this case, the man is stuck in a dilemma, torn and indecisive. However, he's faced with a choice and he knows whatever decision he makes now will impact his future. In summary, it's a third party situation. It was important for me to create this song because many people can relate to it, many people find themselves in this situation.
Did you have any particular difficulties in recording the song "Human", and did the final production come out exactly as you imagined it would?



Maria Jacinta: Yes, I had a few difficulties recording the song just as I've had with some of my previous songs, I spent almost the entire day in the studio but in the end, it was exactly the way I wanted it.
Are you planning any remixed versions of "Human" in the near future?



Maria Jacinta: Not sure, for now.
What are the causes you support?



Maria Jacinta: I'm an advocate for animal rights. I raise awareness about the cruelty animals face especially in the fashion industry. They may be voiceless but are relevant and beneficial to the ecosystem. With technology evolving every day and the use of the human brain efficiently and creatively, we can produce substitute materials that are cruelty free. If animals weren't that important, we wouldn't have them in the first place. It's important to protect them and preserve wildlife for generations to come especially with some species going into extinction. I also advocate for education. I've witnessed illiteracy first hand from people who are under-educated and it's not a pleasing sight. Illiteracy has really eaten deep into most societies today which affects the common reasoning of man. Lack of education produces nuisance in society. Education is power. Knowledge is power. It's a powerful tool and the most expensive and precious gift anyone can give to you. With education, you have a voice. You are empowered for life. You are limitless. You can soar high without boundaries. I'm also against all forms of abuse and violence especially when it's directed at women and children. I don't endorse criminal activities or social crimes. I believe in justice for the wronged.
What do you find most rewarding about what you do? And do you have a specific vision or goal set in your mind that you would like to achieve in the near future?
Maria Jacinta: That I've inspired and impacted people positively and put some in the right direction and I'll continue to do so through my words and art. For my vision or goal, I'd like to work harder to gain more recognition, inspire more people, set a good example and hopefully, win a Grammy.
OFFICIAL LINKS: INSTAGRAM – YOUTUBE – TIDAL – APPLE
Please follow and like us: