Right out of the box, "A Better Place", the album by Country artist, Richard Lynch, is simply excellent on many levels. Richard's rich baritone voice, with its distinctive country twang, caresses the lyrics he sings with great feeling, making each song really easy to listen to. There is a fun mix of great country songs as I knew there would be, but what I like most about this album is the focus on the "feel" as well as the sound and the emotional ballads. The songs on this album define what country music is all about: High quality tunes, amazing singing, great musicianship, solid production, and well written lyrics.
The album kicks off with the upbeat, "She's Got Me Drinkin' Again", which to all intents and purposes is that 'after-breakup' song and nights spent on the town with the boys.  Richard has wonderful versatility though and can go from a fun loving song to a down right serious one in a second like nobody's business.
He does that straight away with the melancholy love ballad, "It's All In My Head", asking the question: "If it's all in my head, why is it breaking my heart?" Richard sticks to that same quiet storm tone, on what is one of the album's most accessible songs – the title track, "A Better Place".
His music also reflects his nostalgic sensitivities, and on "Daddy's Guitar", Richard takes a walk down memory lane to his youth. "New Beginnings & Old Honky Tonks" switches in some traditional sounding Country with subtle Bluegrass flavor. The gritty guitar induced, "You Show Me Yours" is full of radio-ready goodies, while "All By My Lonesome" is a classic sing-along toe-tapper.
But when it comes to the heart melting stuff, Richard is in his comfort zone and as such delivers another knockout punch with the mid-tempo "Hold Your Horses". That's just before he digs his soul into the high-kicking, back to back tracks, "Look Out Below" and "Texas Front Porch Swing". Richard closes the album down with a duet which says it all in the title – "You're The Reason God Made Oklahoma".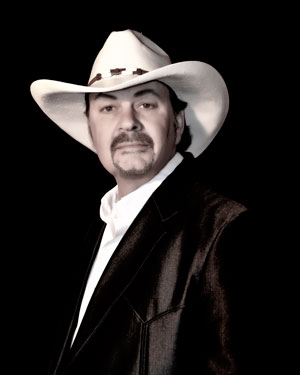 Richard Lynch's smooth and velvet voice – when his heart is in the song – pulls the toughest of heart strings. And half the fun of listening to these tracks is listening to the storytelling coming through the music.  If you are a fan, you will love this record.
If you are a first time listener, the album will probably convince you that you need to do a little research and find out what else you have been missing out on. From the rollicking barn-burners, to the heavenly ballads, and everything in between, "A Better Place" is contemporary Country music at its finest.
MORE ABOUT: Based in Waynesville Ohio, Richard Lynch is an American Country music artist, who has released a long list of chart topping hits in the world of traditional country music. Lynch's style is reminiscent of the greats. The passion and purity that fueled the likes of Conway Twitty, Waylon Jennings, George Jones and Hank Williams, can be heard through the vocals & exquisite musicianship of the Richard Lynch band. Lynch's love of Country music spans 3 decades. With that, amazing live shows and songs about the 'working man' feed his audiences with adrenaline. Its country, the way country music was meant to be and they have numerous awards to prove it.
OFFICIAL LINKS: WEBSITE – TWITTER – FACEBOOK
Please follow and like us: