Or Golan has three dreams in which he wants his work to appear; in Festigal, which is a show he loved from a young age, in the Eurovision Song Contest and the American Super Bowl Final Show. "Even if it takes me 30-40 years to get to the Super Bowl, I will get there," says Golan. And if that sounds like a tough call, consider what this 23 year old from Israel has already been dealing with. He suffers from stuttering and a hereditary disease, known as FMF (familial Mediterranean fever).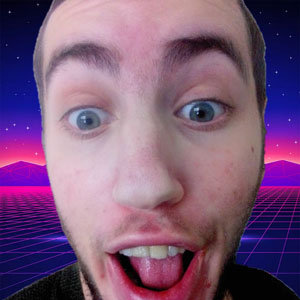 It is an inherited inflammatory disease characterized by recurrent bouts of fever and serous membrane inflammation, which causes pain and inhibits him from standing for long periods or playing sport. But this has not stopped Or Golan from getting on with his life or following his passion called music.
After graduating from ORT Motzkin, Or Golan enlisted in the Air Force and served as a guided weapons technician, while he discovered the music bug at the age of 18. Simultaneously with the process of discovering the music, Golan also managed to write four books.
Inspired by his love for electronic music, he initially found success with his "THE WIK WIK SONG" which quickly garnered more than 150,000 views on YouTube, and then suddenly everything crashed, when YouTube closed the channel and deleted the video.
Once again Or Golan's perseverance came to the fore, and he got to work on launching his single "I AM GREEDY" which raked up 70,000 plays within three months on the artist's Spotify page.
More setbacks were on their way, but Golan has a firm grasp on his aspirations, and no intention of giving up any time soon. He already has 5 albums and over a 100 singles in his catalog – proof of his determination, regardless of the struggles and adversities that come his way.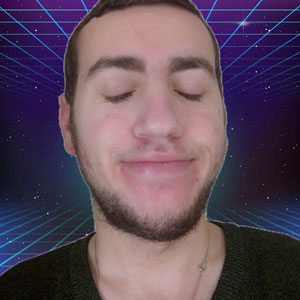 "I AM GREEDY" which was initially released to the world on October 31, 2020, has since been played on radio stations globally, and seems to have the same tenacity as it's composer.
The track draws together various strands of Or Golan's production personalities, casting a crystalline modern and minimal sheen over a thickened kick drum, a harrowing bass line, and twisting synths.
The tracks genuinely compelling moments are scattered over a concise and spotless one minute and thirty one seconds. There is no time and space for bloated filler motifs, just simple dancefloor functionality, and towering walls of precise techno sound design.
Or Golan's hyper drums appear extremely bold on "I AM GREEDY" and its visceral power is undeniable. The music is lean, crisp and effective in a club mix. Its cavernous beat is at once both sinister and inviting.
The idea of fresh, modern, futuristic sounds seems central to what Golan represents here. This is Or Golan expressing himself as he hears the music in his head, and he arguably does a great job at that.
OFFICIAL LINKS: FACEBOOK – TIKTOK – INSTAGRAM – TWITTER – SPOTIFY – DEEZER – APPLE MUSIC
Please follow and like us: