Hailing from San Diego, Edward St. Martin has a background in film composition and classical music. His most recent single is "Lullaby". Expectations met, superseded and immediately I hit replay. This track is going round again and I'm not the only one within ear shot of my stereo who is pleased about it. The easy laid back crossover Pop/EDM groove take is not unexpected, as I had already read that St. Martin was one for mellow tones combined with pop and soul vibes. But this track has another key element which makes a record of this nature standout. Intelligence. This track is put together by someone with a wealth of talent, intelligence and an idea of how to make the roots of electronic music come alive and yet feel totally warm and organic.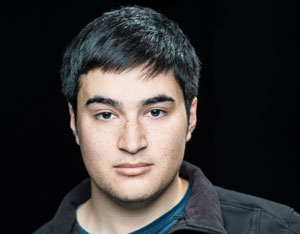 The featured female vocalist on "Lullaby" is the perfect ally for the St. Martin sound, and combined they produce an ethereal sounding, soulful track, which stands out and treats the listener to an experience they won't readily forget because as they won't take this song off their playlist for weeks.
Forget your preconceptions about electronic music. While this track would probably fit in well at many late night clubs around the world, it is easily digested on your home stereo on a chilly night in. Or better still, it is perfectly suited to an epic movie soundtrack. A great record, a great experience and hats off to a great house music producer.
I listened through Edward St. Martin's concise catalog, and it seems like he has developed a knack for picking the dreamiest sounding female singers and pairing them with amazing layers of synths and strings. The results are unforgettable, especially on tracks like "Fast Car" and "In The Ocean Of My Love".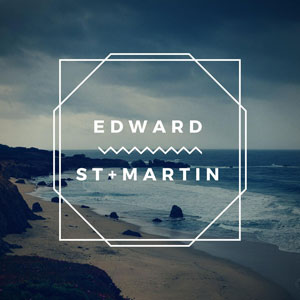 No doubt St. Martin will earn his spot in the energetic and flamboyant world of electronic music production, and rightfully so. His probable rise in popularity will easily be attributed to the quality and production polish that he applies to everything he touches. This is clearly what sets a track like "Lullaby" apart from the competition.
On "Lullaby", Edward St. Martin has successfully managed to blur the lines between savvy pop stylings and hard hitting kinetic electronic soundscaping. And it's for this very reason that this arrangement, reaches the Adrenalin levels that it does; its intoxicating mix of indelible ear candy coupled with a desirable and adorable cinematic like atmosphere helps to push the song's sonic aura into the stratosphere.
St. Martin stretches out a swirl of sampled strings, perfectly contemplating the singer's powerful and angelic-like nature of her vocals. A captivating and all-encompassing track, it tells you just how damn amazing the San Diego producer can be when he lets loose and goes for broke.
It's on listening to "Lullaby" when listeners can fully grasp Edward St. Martin's unrelenting mission to maintain an unspoken musical promise – push the boundaries and yet stay accessible to audiences.
OFFICIAL LINKS: WEBSITE – TWITTER – SOUNDCLOUD – REVERBNATION – YOUTUBE – SOUNDCLOUD
Please follow and like us: