Despite a rough start in life, being shuffled from foster home to foster home, Miami, FL based artist Darshae Kiér, has always moved ahead in life with positive conviction and determination. He has created his sound and steadily built up a fanbase mixing pop, dance and reggaeton flavors into his music. Throughout his latest track – "Halasana Girl", Darshae's sensitive but street-savvy personality is on display. He returns reggaeton music to its island roots and takes the listener along for the ride. This is Darshae Kiér vibrant getaway into what more the Latin music movement has to offer to Pop and World music. This is the type of sound that unites people from all walks of life under a global rhythm and an inclusive message.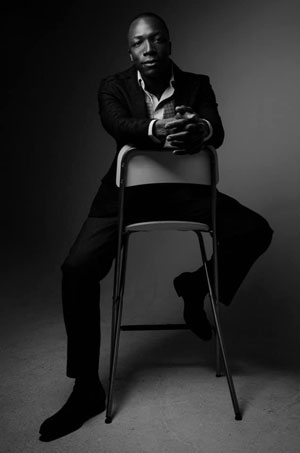 The usual power he wields in his hypnotic performances is strong as ever on "Halasana Girl". Darshae Kiér is simply irresistible with the breezy rhythm. He's slick and slides in as a smooth operator on this mid-tempo jam. The track hints at the future of reggaeton as well, with Darshae leading the genre to new and exciting places.
He creates and curates a listening experience, a smooth soulful journey that showcases how dynamic Latin spiced music can be with the freshest sounds. He's made it his mission to flip the script on conventions for modern reggaeton – he is less brash and loud, bringing out the sensuality and subtlety of the sound.
This is not coincidental; instead, the parts fit together in the context of Darshae Kiér's calculated design – a steady, transcendent defiance of expectations where he has created his own Pop-Reggaeton paradigm. Darshae's bravado coexists in an industry where it's still a rare feat for independent artists to excel and entertain the same visibility of their mainstream counterparts.
Darshae is here to grab his space, so it's up to the industry to make way. "Halasana Girl" effortlessly showcases the continual evolution of the artist's sound. The seductive track employs off-kilter synths, mellifluous vocal croons, and chiming guitars punctuating each bar.
The languid, dripping rhythm of the track wraps into the instantly catchy melody before launching into the pop urban chorus. There's surety and sensual swagger  in the way Darshae delivers the flirty narrative. "Halasana Girl" arrives at a fertile moment for global sounds in pop, with streaming spotlighting, and spreading different musical flavors.
The song's tropical rhythm; easy danceable beat; and romantic atmosphere is geared towards turntable dominance. Darshae Kiér's is affirming his status as a pop connoisseur – but more impressively, he is using his talents to expand the limits of what his music can do.
This creation exemplifies the quiet aforementioned evolution of the sound that fully showcases the glossy production resources at Darshae Kiér's disposal. His vision of reggaeton is distinct from the genre's Panamanian and Puerto Rican pioneers. He moves beyond clichéd and narrowed market labels, to produce a record that can be coded as global pop. Every detail of this excellent production was well thought out and executed to perfection.
OFFICIAL LINKS: INSTAGRAM – FACEBOOK – TWITTER – SOUNDCLOUD
Please follow and like us: