Polo Shak born, Shakeel Wasean Ivery is a music recording artist from Queens, NY. Polo is very serious about his music career and started making music at the young age of 6. Polo got into music because his mother and father loved music. Their passion for music was passed on to the up-and-coming rising star. Polo Shak has performed over 300 shows in his city of New York alone and has accumulated a tremendous fanbase online. Locally and globally people are listening to Polo Shak's music. There are great things on the way for Polo Shak.
Interview with Polo Shak:
What's your name?
Shakeel Wasean Ivery (Polo Shak)
Where are you from? 
Queens, NY
How old are you?     
28
When did you start making music?
I started around 6/7 years old I think
How serious are you about your career?
Extremely seriously man, eat, sleep, breathe music. I am Music, without music there is no me
Have you ever thought about quitting music?
Hell yeah. when I'm not breathing lol, but I'll retire one day. I'm manifesting before 45 years old but will still play a big part in the music business. So, the answer is no
Who inspires you the most?
Myself. I inspire me every day I shock myself.
What got you into making music?
My mother and father loved music. I listened to music every day from CDs, Tape Cassette, Hot 97, WBLS Kiss FM, CD 101.9 and later on Power 105.1 in 2002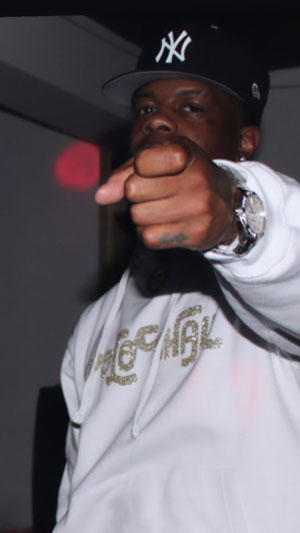 Who is your favorite producer?
Jermaine Dupri hands on! But secondly Dr. Dre
What is one of your best songs/beats?
Rock wit you – Michael Jackson
This is How We Do – 50 Cent ft. The Game
Got Some Teeth – Obie Trice
Bounce Wit Me – Bow Wow
Are you signed to a record or label?
I'm actually an independent artist with my own label (Yah Yahh Entertainment)
Have you ever performed?
Many times, I've performed in NYC over 300 plus shows
Who would you most likely collaborate with?
I will collaborate with Pink Sweats, 50 Cent, Polo G, Drake, Nicki Minaj, Meek Mill and Cardi B just to name a few
If you could open for any artist, who would it be? 
Lil Uzi, Travis Scott, or Da Baby
What's next for you?
Big House in California, or ATL. Hollywood Star, along with awards such as Billboards, Grammys, Oscars, BET, MTV, Soul Train, Nickelodeon and more along with Plaques from Spotify, YouTube, Etc. My own Vinyl's, Star in a couple Big Movies, Commercials, Sponsorships and Brand Partnerships with Nike, Polo Ralph Lauren, and just whatever make sense but just to have more success, Accomplishments, and this Entertainment business.
Polo Shak from Queens, New York City is blowing up fast. This artist come up was not overnight, as Polo Shak has done well over 300 shows and invested countless hours into his grind on his rise to the top of the rap game. Polo Shak is also a great songwriter who has written songs for people & produces music as well. Shak is indeed the full package when it comes to music, and he uses his skills to navigate through the music industry and has seen much success. The young Queens, NY artist continues to add more to his resume at a great pace. Polo has accumulated a fanbase of over 230,000 followers and supporters on Instagram alone. Most Recently Polo Shak released, "Gyalis On The Dance Floor", and the song is doing very well on YouTube. Polo Shak has a great music catalog full of great songs and certified fan favorites. We recommend you connect with Polo Shak!
Polo Shak is releasing a new album in 2022. Stay tuned and connect with Polo Shak!
Instagram: https://instagram.com/poloshaknyc?utm_medium=copy_link
Twitter: twitter.com/polshaknyc
Meta/Facebook: https://www.facebook.com/polo.shakfb/
Spotify link:
https://open.spotify.com/artist/7jfiQKVMMa26aKLK4mSMVJ?si=i0FI3DagQ7KtjR-Cbpdc0w
YouTube channel link: 
https://youtube.com/c/PoloShakVevo
Official Website on the way: www.poloshak.com
Please follow and like us: