[30th June 2021] Exuding an exquisite, ethereal and alluring darkness 'Misfed' is the alternative, genre-less new single from recent Majestic Casual signee Nora Lilith. Singer, songwriter, mixer and producer, Nora prepares to re-emerge for a run of exciting releases with 'Misfed' being the perfect introduction to an entirely new era for this mysterious, intriguing female artist.
Limitless in her creativity and her DIY nature, Nora Lilith's sound captures various lo-fi electronic ambiences as she explores the cracks and crevasses of experimental bedroom style beats, house, R&B and Jazz.
Unusual, delicate, yet utterly beautiful with this initial offering Nora invites you to delve deep into her reflective world and once inside, you are hooked. Cascading with achingly intimate melodies and mesmerizing tones, Nora finds her playground between the space of the keys and synths she so expertly produces.
---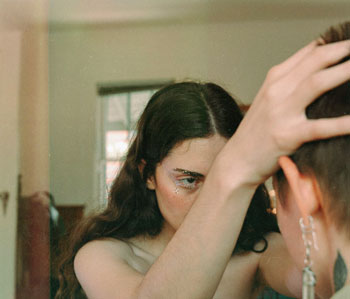 "This track was a pivotal one in my evolution as an artist, especially as a vocalist and lyricist. I remember around that time period I was really struggling to write lyrics in a way that intrigued me. When I paid too close attention to the poeticism or emotional accuracy of my own lyrics while writing them, they always seemed to fall short for me. The lyrical meaning behind this song definitely falls into the same theme as many of my songs; an expression of awareness of lost and stolen pieces of myself and a desperation for them to be found. It's all the things my heart has been deprived of, and all the terror associated with entering the world with those wounds. The music video for this track showcases an angle of this: the frictions between various pieces of oneself: the judgement, shame, and mental contortions one experiences in the wake of controlling and being controlled by one's own shadow selves. The end of the video represents an untethering from this and a liberated entrance into the world." – Nora Lilith
---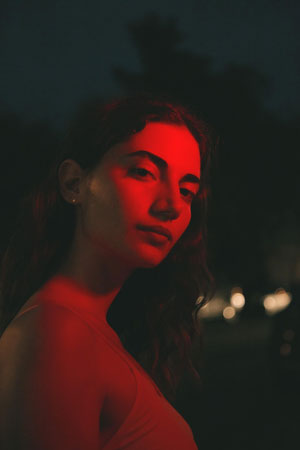 Biography:
Nora Lilith is taking a DIY approach to her music— writing, producing, and mixing everything herself. Her eclectic, mostly genre-less, sound is a compound of various lo-fi electronic tones ranging from experimental bedroom pop style beats to house, r&b and jazz. While she has been singing her whole life, she started teaching herself how to use Ableton merely two years ago. She seeks to truly embrace her naiveté in the field with her unconventional production and writing process— often using found sounds and her own voice to create instrumentation and textured soundscapes.
Having grown up with one foot in Berlin, Germany and another in Austin, TX, Nora reflects the movement and disparate nature of her own life onto her music. She draws inspiration from her given name and its connection to mythology, as the character Lilith in Jewish/ Mesopotamian folklore stands to offer a sense of strength in darkness and idiosyncratic liberation. By embracing the symbol of Lilith, Nora seeks to continuously reinvent herself and let curiosity and her contemplative malaise guide her.
Nora Lilith was one half of the now defunct indie electronic project called NÄM, whose single 'Face' was 3rd on Spotify's US viral 50 chart and 4th on the Global viral 50 chart. NÄM has received coverage from blogs like Earmilk and IndieShuffle, as well as played shows like Sylvan Esso's afterparty at Stubb's in Austin and festivals like ACL and SXSW.
Instagram || Youtube || Twitter || Spotify
Please follow and like us: