Kay-Andra Gardiner is the newly appointed COO at Zamar Group Companies Ltd. based in Nassau, Bahamas. The Zamar Group of Companies is the parent company to: Zamar Productions – The Bahamas leading major event, staging, audio visual and production services company. Since 1985, Zamar Productions has serviced both local and international clients ranging from small meetings to large events like Miss Universe, Miss Teen USA, The Michael Jordan Celebrity Invitational, Lizzo, Robyn Thick, Wyclef Jean, Bahamas Carnival, Bruno Mars, Katy Perry, Jason Durello, FIFA, and many others. Island Pearls International – A full-service meeting & event planning and destination management company. Scott's House Media – A media and marketing agency focused on helping Bahamian brands share their story through compelling content. The Music Project – A high school pop band competition and mentoring program geared towards encouraging youth participation in the arts. In addition to her work within Zamar Group Companies, Kay-Andra is a member of Alpha Kappa Alpha Sorority Incorporated, a Toastmaster, and a member of One Family Junkanoo Group and Community Organization. In 2017, Kay-Andra was recognized as one of The Bahamas 40 most influential and successful professionals under 40 and in 2019 received The Power of Her Business Leadership Excellence in Innovation and Technology award. Although passionate about marketing and business development, Kay-Andra is a music lover, dance enthusiast, and a goal/dream chaser.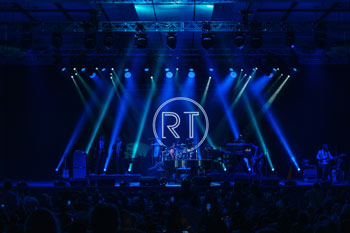 Congratulations on your new role as COO at Zamar Group Companies Ltd. How has the transition been for you, stepping into this high-profile position

?



Kay-Andra Gardiner: Thank you! The transition to COO, interestingly enough, has been reletively uneventful. For almost a year, my role in the company has been in business development, enhancing our many relationships, externally, and internally making this transition rather smooth. Stepping into the COO role really solidifies the growth we are experiencing within the organization and our path forward.
With your diverse background in event planning and media, how do you plan to leverage your unique experiences in your new role as COO?



Kay-Andra Gardiner: I am often reminded that it's better to tell your story, your way, rather than have someone else tell it for you. An element of my experience I plan on leveraging is sharing more of our story and the stories of those who make us a formidable force in the industry.
Being a woman in a predominantly male-dominated industry, what strategies will you have in navigating challenges and fostering inclusivity within your organization?
Kay-Andra Gardiner: Navigating the events industry is a challenge and doing it as a female in this male dominated industry presents a varying level of challenges. As an organization, inclusivity is more than just a strategy or ticking boxes, it is a core value that's at the heart of our business. Knowing the challenges I have faced over the years, my commitment to fostering inclusivity incorporates strategies that demonstrates leading by example, improving our mentorship and education programs within the company, encouraging an open dialogue within the company so that voices and ideas are heard and implements, having diversity in our hiring practices, facilitating (where possible) the best work-life balance, celebrating our team member achievements, teaming up with industry allies that share in our commitment to inclusivity, and equipping ourselves with the confidence and resilience to tackle challenges head-on. Diversity and talent is what makes our industry dynamic. My plan is to not just break glass ceilings, but build a beautiful, inclusive, and awe-inspiring glass castle where everyone is welcome to create memorable experiences in the world of events.
Zamar Group Companies has a rich history of serving diverse clientele. How do you plan to uphold the company's legacy while also infusing your vision into the organization's operations?

Kay-Andra Gardiner: Blending tradition and infusing fresh innovative ideas is how I believe we will carry on our legacy of serving diverse clientele while embracing the future. Striking that balance will see me upholding our core values, adapting to changing needs, further enhancing our inclusivity practices, staying on the cutting edge of technology with innovative offerings, being agile and collaborating within the organization and with other partners, keeping our clients as top priority with our client-centric approach, and last but certainly not least, investing in our people. Our exceptional team has been the cornerstone of our success. By continuing to invest in their development and well-being, we would be certain to carry on the legacy my father has built.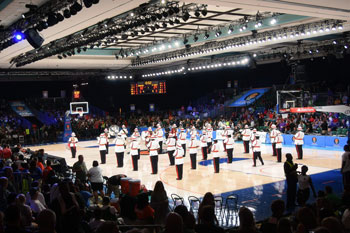 The Music Project seems like a passion project close to your heart. How do you envision integrating your passion for the arts and music into the overall mission of Zamar Group Companies?



Kay-Andra Gardiner: The Music Project is actually the brainchild of my brother, Andrew (Drew Harmony) Gardiner III, who is a singer, songwriter and producer. Our work with him in supporting the next generation of musicians and entertainers is important to the group of companies because the arts is part of transforming the future of entertainment in The Bahamas. As a generational company, imparting into future generations is what sets us apart from other companies in The Bahamas and around the world.
What are your immediate goals and priorities as COO, and how do you plan to implement them to ensure the continued growth and success of Zamar Group Companies?

Kay-Andra Gardiner: As I step into my role as COO, my immediate goals and priorities are centered on driving the company's growth and success. This means streamlining our operational processes, enhancing client relationships, empowering our team, and fostering a culture of innovation and creativity. These efforts will ensure that our events are executed efficiently, effectively and creatively, exceeding our client expectations.
In light of your past achievements in innovation and technology, how do you plan to incorporate cutting-edge advancements in the entertainment industry within Zamar Group Companies' framework?



Kay-Andra Gardiner: Over the years one of the ways we have stayed ahead of others locally and in the region is by establishing strategic industry partnerships with major manufacturers, industry associations like AVIXA and the AV Alliance and other key industry stakeholders. We will continue to foster our existing relationships and establish new partnerships to ensure that we remain at the forefront of the entertainment industry in The Bahamas and Caribbean. These strategic partnerships will enable us to leverage the latest technologies trends, and creative concepts, ultimately enhancing the experiences we offer our clients and their audiences.
As a prominent figure in the business community, how do you plan to utilize your platform to advocate for diversity and gender equality in the music and entertainment industry?
Kay-Andra Gardiner: Simply put, being in the room and at the table where the conversations happen and the decisions about women in the industry are made. It is hard to make change happen when you are not present and at the table. Active promotion of inclusive hiring practices, advocating for mentorship and equal opportunities and amplifying the underrepresented voices are just some of the causes I will be championing through my platform.
Zamar Productions has worked with numerous international stars. How do you plan to maintain and expand these valuable partnerships under your leadership?



Kay-Andra Gardiner: Strengthening our reputation for excellence, offering innovative and creative solutions that align with the evolving needs of our clients, and ensuring that our services exceed our client's expectations is how I plan to maintain and expand on our valuable partnerships. One of the strengths our clients have valued over the years is our open communication, client-centric approach to business and our unwavering commitment to delivering exceptional results. I do not foresee us making any changes to those in the near future as we cultivate new and existing relationships with persons who seek excellence in event production.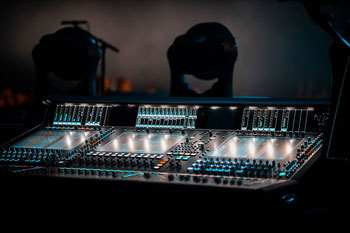 In what ways do you intend to foster a culture of creativity and collaboration within the different branches of Zamar Group Companies?
Kay-Andra Gardiner: Fostering a culture of creativity and collaboration is at the heartbeat of what we do at Zamar Group Companies. It's all about making sure that we're not just working side by side but truly working together, and that starts with open communication. We encourage our teams from Zamar Productions, Island Pearls International, and Scott's House Media to regularly share their ideas and experiences, creating a free flow of inspiration. With the various projects we have, our team members from the various companies come together, harnessing their unique strengths to tackle challenges we may face. More often than not, it's about making work feel like a collective creative journey, and that's what will continue to drive us to deliver unforgettable event experiences.
How has your involvement with One Family Junkanoo Group and Community Organization influenced your leadership style, particularly in managing a diverse team within the company?
Kay-Andra Gardiner: In a junkanoo group, you get to work with people from various walks of life and being part of the organization, it has helped me to be more relatable as a leader. Leading with empathy is the biggest influence being a part of a junkanoo group has brought out my managing style within our company.
Given your experience in marketing and business development, what strategies do you plan to implement to elevate the brand visibility and market presence of Zamar Group Companies globally?

Kay-Andra Gardiner: One of the strategies that has worked with many of the successful brands I have worked with in the past and that most people recognize is leveraging the power of storytelling. As we continue to build our brand globally, sharing stories that resonate with our audiences that highlight our journey, values, ways in which we help solve event needs, and the memorable experiences we create will help us to connect our story on a personal level.   Additionally, over the years we have been so focused on the work that our digital presence suffered. In The coming year and beyond, we will be significantly increasing our digital presence, inclusive, but not limited to optimizing our website and making easier for potential clients to know how we solve their events needs and get in contact with us, using social media more effectively and creating engaging content that not only informs but also entertains. We are in the event industry after all. The best part is that these are just two strategies that we are working on to enhance our visibility and market presence. You definitely want to stay tuned to what we have coming for our audience.
How do you foresee Scott's House Media contributing to the overall synergy and growth of Zamar Group Companies' various entities under your leadership?



Kay-Andra Gardiner: Scott's House Media is a marketing and video content production powerhouse. The experience, creativity and expertise they bring to our team enhances and fortifies our overall depth of service offerings for our clients. The range they offer our team has made making the group of companies a one-stop-shop for our clients a very seamless operation and our clients love it.
Could you share any significant challenges you anticipate facing in your new role as COO, and how do you plan to overcome them while maintaining the company's upward trajectory?
Kay-Andra Gardiner: As COO, one of the key responsibilities is keeping the upward trajectory of the group of companies, namely keeping up with the latest technology. One of the significant challenges I anticipate is doing just that. Given that we are an island destination, everything is imported making the cost of doing business slightly higher than being mainland US, Canada or in Europe. To combat that and to overcome such challenges, I'll be working with our financial team to reduce costs while maintaining quality, optimizing business relationships and finding ways to diversify our service offerings to increase revenue.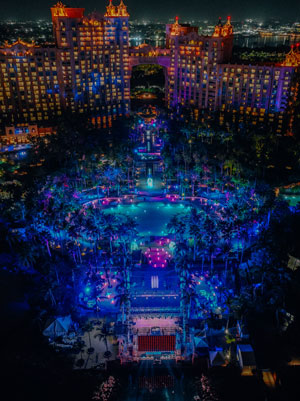 What changes or developments do you hope to bring to the industry as a whole, with your unique perspective and experience, now that you have assumed a leading position within Zamar Group Companies Ltd.?
Kay-Andra Gardiner: One of the developments that I hope to bring to the industry as a whole is an increased awareness of the capabilities of production companies in The Bahamas and the region. The orange economy in our region is poised for tremendous growth in the next 5 to 10 years. The group of companies intends to be at the forefront in talent (technical and support) availability, the latest equipment and technology, studio space, and access to some of the most unique locations for corporate events, movies, and the like.
How do you plan to balance the demands of your position as COO with your personal interests and passions, such as music and dance, and ensure that they continue to remain an integral part of your life?



Kay-Andra Gardiner: These days we make a lot about work-life balance, but I think we should make life more about harmony because I am not quite sure we ever get to a place of balance. I know it will probably be easier said than done, but I plan to make the time, lol. I am such a planner in my everyday life and if that means scheduling a night out to hang out with family and friends, putting in my calendar choreography practice and performances, or taking a 3 or 4 day trip just to visit and take a breather, I will make the time.
In your opinion, what are some of the key industry trends that are likely to shape the future of the entertainment sector, and how do you plan to position Zamar Group Companies to capitalize on these emerging opportunities?



Kay-Andra Gardiner: Prior to the pandemic there were several trends that were slowly gaining popularity in the event and entertainment industry. Since then, two of the biggest trends that we have started using with some of our client events are firstly, customized immersive and interactive experiences where planners and clients are looking for tailor made memorable experiences that goes beyond standard live events, and secondly, more incorporation of augmented and virtual reality experiences into live events taking engagement to a new dimension. Both of these trends mentioned we are in the planning phase for a program this December at Baha Mar Resorts in Nassau. By our clients giving us the opportunity to execute industry trends, not only are we strategically positioning ourselves to stay ahead of the trends, we are affirming that we have the on island capabilities to do so for many more clients in the future. We are not only meeting our clients ever evolving needs but leading The Bahamas and the Caribbean in delivering cutting-edge, personalized, and engaging events.
In your new role, you will likely have to make critical strategic decisions. What principles or philosophies will guide your decision-making process?

Kay-Andra Gardiner: One of the principles that has always guided me is integrity which will continue to help guide the decisions I will make as COO. This principle speaks to doing what is right and not necessarily what is cheapest, easiest, most popular or the most convenient. It is about doing what's right and doing so without an excuse. This principle is so important to myself and our organization that it is part of our core values.
Do you have a favorite motto, phrase or piece of advice, you try to live or inspire yourself by?
Kay-Andra Gardiner: As a person of faith, I trust that the God I believe in will withhold no good thing from me and will make anything I put my hands to do prosper. But, I also believe that I have to give him something to work with. This means that I have to be prepared for what I am believing in. There is a saying that says, "preparation is proof that you believe I'll do what I told you", so I try to live by that. Prepare for what I believe in so that He will bless me in the right time and season.
Finally, what legacy do you aspire to leave behind as the COO of Zamar Group Companies, and how do you envision the company's continued growth and success under your leadership?
Kay-Andra Gardiner: My aspiration is to leave a legacy that continues to build on innovation, inclusivity and an unwavering commitment to delivering exceptional event experiences. I envision our continued growth and success leading The Bahamas and region while expanding our global reach. One key to our success will lie in embracing change. As a group of companies we will redefine the boundaries of what's possible in the event production industry and leave a legacy of excellence that resonates in the hearts of all who experience our events.
OFFICIAL LINKS:
https://www.zamargroup.com/
https://www.linkedin.com/in/kay-andra-gardiner/
Please follow and like us: