Sydney based production duo V.n.S have delivered their brand new studio single 'Taking Me Back', featuring the alluring vocals of emerging singer-songwriter Sarie. The track created by long time pals, and producers, Val Malakhov and Sasha Ivanyuk who formed V.n.S in 2012, was engineered by Jack Prest (Flume, Skrillex) and mastered by Leon Zervos (Muse, Art vs Science). It's hard to detail just how many gallons of creative fluids were put into this production, but the tank is certainly overflowing.
Much like its critically acclaimed predecessor, 'Fool's Paradise' featuring Corinne Caston, dropped about 4 months ago, 'Taking Me Back' is another Pop/EDM crossover track, destined to be a hit. Singer Sarie lays down some emotional vocals on top of a track that's definitely got a strong electro-pop vibe to it, which once again demonstrates V.n.S' tremendous versatility.
I dig how Val Malakhov and Sasha Ivanyuk let Sarie's vocals take center stage here, and don't overload the song with too many EDM elements. No over-heavy drops or too distracting builds, just an emotive anthem with superb creative touches, carried by some beautiful vocals, a steady beat, and heartfelt lyrics.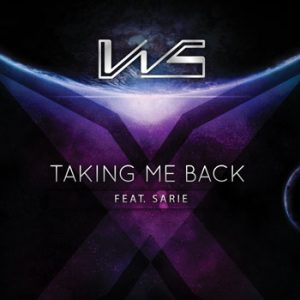 Val also explained the lyrical inspiration of the song: "It's really about getting out of a relationship and moving forward with your life," says Val. "Everyone at one stage or another has been in a position where they feel like they're attached to a person but know that the relationship they're in is toxic. So it's about a certain girl who is experiencing those emotions and realizes the only way forward is to take herself back." With its pop-esque vocal hooks and emotive lyrics, expect this one to see a lot of mainstream attention.
Never being artists who just pigeonhole themselves into any one style, it's exciting to see V.n.S exploring yet another avenue of Pop and EDM crossover here. With each passing release, the duo seem to perfecting the formula of hard hitting beats, melodic vocals and atmospheric soundscapes that have the potential to be a hit in the club, just as much as it could be a hit on mainstream radio.
The fact that the tempo is turned down a notch on this latest single, clearly means that V.n.S are aiming straight at the heart of FM radio!
The recently released singles, including 'Taking Me Back' featuring Sarie, have definitely cemented V.n.S' sound into the ground, leaving a huge amount of excitement for what the future holds for Val Malakhov and Sasha Ivanyuk.
The pop influences in their music are inevitable in making sure that the tracks have commercial potential, so that the duo can build up their international music profile to the masses. But this electro slow jam could also well be the single that shakes up their crossover Pop/EDM theme and brings a new game to the table.
Follow V.n.S on FACEBOOK and SOUNDCLOUD
Please follow and like us: