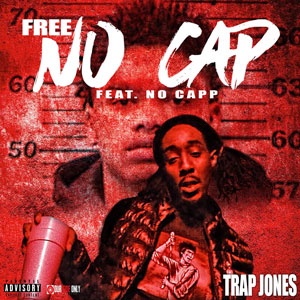 There is someone else you should know about, Trap Jones, hailing from Little Rock, Arkansas. Trap has just released a new single "Free No Cap" featuring No Capp, who turned himself in to authorities on Jan. 11.
With his biggest inspiration being the "struggle" and a new genre on the rise "trap-soul" songs like "Free No Cap" fall right into that. He came onto the music scene back in 2015, took a hiatus from releasing music, and then came back to "The Beginning" that dropped September 2019.
Trap Jones' new single, "Better", has generated over five thousand streams on Audiomack and YouTube. We can't wait to see what else he has in store for 2021. Check out his new single "Free No Cap" and be sure to check out his latest visual to Lil Baby's "On Me" Challenge with over ten thousand views.
Connect with Trap Jones Social Media and Music Streams at: https://linktr.ee/Trapjones
Please follow and like us: