Olivier Delcroix's journey into the world of music began at the young age of 13. Initially trained in classical and jazz music on the saxophone, he was exposed to different genres of music and began to experiment with his own sound. His love for music continued to grow as he joined local bands during the 1990s, pivoting towards folk and rock genres and further expanding his musical horizons. Despite his natural talent for music, Olivier Delcroix never stopped striving for excellence. He has honed his craft by participating in workshops at the Cours Florent Musique and taking a masterclass at the CMC Studio in Paris. These experiences have allowed him to broaden his musical knowledge and explore new techniques, resulting in the unique and captivating sound that he is working with today.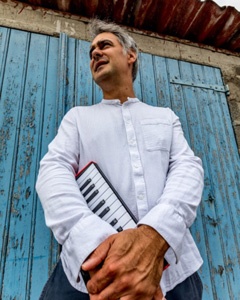 With his unique blend of chart-pop and alternative/indie musical styles, Olivier Delcroix is quickly establishing himself as a talented and versatile musician. The single, "Satin Burst" is just the beginning of what promises to be a successful career for the composer and producer.
Besides the compositions itself, what makes this single so great and almost timeless, is the impeccable and flawless recording quality, which truly reflects Olivier's attention to meticulous detail regarding audio fidelity.
The basslines in "Satin Burst" are an awe-inspiring foundation of the track. They rumble and growl, adding depth and energy to the overall sound. They are an essential component of the rhythmic crescendo, seamlessly slipping under the sweetly mellifluous vocal delivery.
The drums are also nothing short of phenomenal. They slap and thump, creating a powerful rhythmic backbone to the track. They drive the song forward, elevating the entire recording to new heights.
"Satin Burst" by Olivier Delcroix is a tour de force of electronic musical excellence. From the rumbling basslines to the slapping drums, this track is a triumph of musical ambition and multi-faceted execution.
The lyrics are delivered with a coy sweetness that is both endearing and mesmerizing. All the moving parts of this composition creates an immense and hypnotic groove, and is a must-listen for anyone who appreciates high-quality music.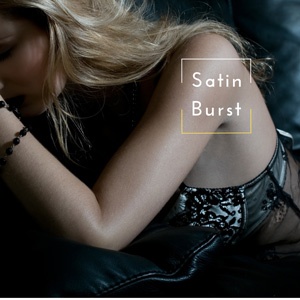 The entire record is superbly crafted, with every emotionally embodied verse adding a pertinent element to this beautiful piece of work that reflects full proficiency through every level of composition, production and performance.
Olivier Delcroix has put together something that is expansive and glistening, something with a sheen and muscularity to match the best if his peers. "Satin Burst" has the sound of an artist who knows exactly what kind of music they are making.
Destined for countless parties and climactic dancefloor sets, "Satin Burst" would feel just as comfortable surfing the radio waves. In either situation, you can't help but feel the magnitude of this melody and rhythm working on you.
In a massive ocean of daily record releases, "Satin Burst" is that rarest of things – a perfect electronic track that you would willingly play more than once. As he continues to experiment and perfect his craft, there is no doubt that Olivier Delcroix will continue to captivate audiences with his hauntingly alluring sound.
OFFICIAL LINKS:
Website: https://lift.bio/oliv
Instagram: https://www.instagram.com/oliv_production/
Beats: https://www.beatstars.com/musiquegroupeXyN
Multiple Streams: https://artists.landr.com/055120308673
Please follow and like us: