"Sunrises" is the brand new single by Danish electronic music producer, Mortinus. Those who have heard previous works by the artist know that Mortinus creates soundscapes, musical pieces of instrumental creativity wrapped up in each track. He creates a feeling of relaxation, mental wandering and can even take the edge off your most stressful moments. Each track does for your mind what paintings in a good art gallery do. The producer has developed an enviable reputation amongst fans of ambient, chillout and downtempo, after churning out many albums and singles. Mortinus has been garnering attention, because he has mastered the ability to provide his listeners with incredibly smooth and easy to listen to sounds.
Like many of Mortinus' previous tracks, "Sunrises" has the ability to calm and bring you to a serene environment, yet it is anything but boring or uninspired. The track has enough underlying feeling and intelligent arranging to keep any listener's interest.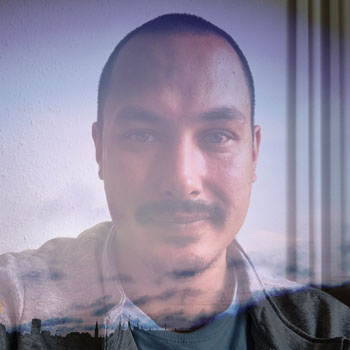 Mortinus shows he has a keen eye for detail – every drum pattern, synth lead or sampled string sound is tweaked to aural perfection – and he knows how to actually instill precious life in his tracks. It's those two feats that set Mortinus above his fierce competition. His music incorporates a wide use of sounds, combined with complex string arrangements, to create intricate and beautiful sonic soundscapes.
Expressive and dynamic, "Sunrises" is the perfect accompaniment to an introspective state of quiet contentment. Despite being the result of electronic production, the track has a natural feel, as the diverse sounds of the piece are united in their linear progression; instrument builds upon instrument, the rhythm repeats and is rephrased.
"Sunrises" is not intended to be a giant leap away from Mortinus' previous work, but it is a progression in his musical journey. Synthetic, yet soulful, Mortinus has created an integrated and appealing track. An exceptional immersive mélange of electronica which stands out through its apparent modesty.
Since emerging onto the scene with his first release, Mortinus has developed a unique, genre-defying strand of smooth electronica, and it is quite simply excellent. In terms of its down-tempo vibe and soft melodic sounds, this track does not sit content with just being a chill out single.
The wisely chosen instrumentation ride the building arrangement, and progresses gradually to develop an emotive sound that one can only describe as Mortinus-esque. The track is more instantly gratifying and is even easier to interact with than his previous works, giving it a deservedly wide appeal.
"Sunrises" is yet another snapshot of Mortinus' continuing journey, it's both very forward thinking and staying true to his roots; restless but comfortable, easy on the ear, but deep. And it's quite possibly the best thing he has released yet.
OFFICIAL LINKS: TWITTER – FACEBOOK – INSTAGRAM – SPOTIFY – YOUTUBE
Please follow and like us: