As Lord Conrad releases his new single "One More Day" – a tribute to Mark Zuckerberg's Metaverse, which is just one more day closer to ignition, and the next evolution of the internet – it's clear that he's one of Italy's finest underground artists. Over the years, the Milan-based creative has rebuilt his palette of sounds to allow himself to move in a number of different directions. There is some change from past records, but his overall style and tone is still largely the same. "One More Day" is brighter and smoother, bringing his music out from the larger EDM galaxy into hovering over the beauty of the Metaverse. It takes the beloved tropes of Future Tech House and makes a grand spectacle out of them.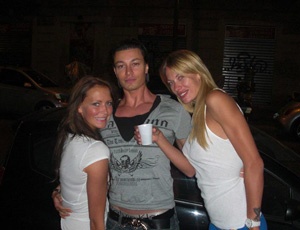 For those few still unfamiliar with the Italian producer based in Milan – Lord Conrad is a multi-talented artist, influencer, and producer who is bringing Italian EDM into USA market. He is one of the few to penetrate with European EDM into the American market dominated by hip-hop. In fact his video for "One More Day" has been featured on the Seven Hip-Hop channel which has more than 1,24 million subscribers.
He has a string of EDM/Pop music hits under his belt, but his viral reach runs far and wide. He has a music video-clip with more than one and half million views on YouTube. Moreover he is a famous YouTuber specialized in Fashion Unboxing and Videogames. Lord Conrad currently has more than 400k followers on his Instagram.
There are more than 6k user videos all over the world using his Lord Conrad – I Minute clip, which is becoming a viral trend. His video Lord Conrad – Only You, is featured on the famous shuffle dance YouTube Channel ELEMENTS. Moreover, dancers from across the globe have danced to his song Only You, for which there is an official video with over 860k views.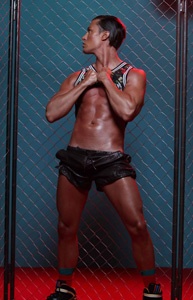 There can be no doubt that the YouTuber, influencer, trader and model, is making inroads with his Lord Conrad brand, and the single "One More Day" will be adding fuel to that fire. Lord Conrad glides into view in full color, and with pure electronic finesse on his new single.
Among all the copycat acts and boring trend riders, Lord Conrad has found a sound that is as much retro as it is futuristic. Drawing on analogue styled resonating synths and mellifluous robotic vocals Lord Conrad has infused a rather lethargic genre with brand new energy that finally brings to light his vibrantly captivating aesthetic.
Lord Conrad uses the potential of his sonic palette provided to craft an almost wholly immersive sound on "One More Day" that in itself speaks volumes for the function of having powerful themes in contemporary dance music.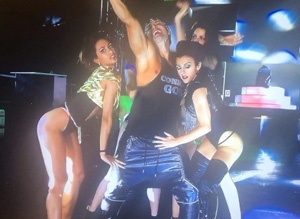 The warm synth pads, groovy hooks, and driving, danceable beat manages to somehow sound much more animated than almost anything he's released in the past. It is surprising track if only because of how much sonic goodness Lord Conrad has packed into the three-minute runtime.
"You think it's time and it's over. I think again. You have been trying forever. So try again. How many days till ignition. Just one more day," recites the call and response lyrics as the song blast off into electro bliss. Managing to blend the danceable and accessible inspiration of his original thematic sonic palette, with the newfound interest in complex layering, and an intense synth section, this is the Lord Conrad everyone has been waiting to hear.
Official Website: https://www.lordconrad.com/
All links to Lord Conrad Music and Social Media: https://lnk.bio/LORDCONRAD
Please follow and like us: