It's hard to find music like this. It's a little like a film score, but it doesn't really sound like there is supposed to be a visual accompaniment like those often do. This is really clever, evocative piano playing, at times melancholy, at times frenetic, then a little happy and maybe a little sad, without ever sounding pretentious or cheesy. The performer and composer Franco Esteve says, on writing the track "Quicksand", that: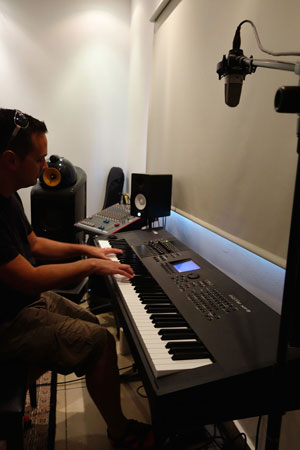 "It reflects the ups and downs we experience every day, the quicksand where we find ourselves sinking into and where the more we struggle, the further down we go. It draws fear, but it also draws hope that if we swim through the surface hard enough, we can escape its grasp, only to remain ever vigilant for the next trap. It's a simple piano piece that expresses those feelings."
"Quicksand", is a simple short piece of music, just over 2 minutes, but it is wonderful, creative and unusual piece of music at the same time. The advantage and disadvantage with long pieces of music is that you normally have plenty of time to impress or perhaps even bore an audience.
With shorter pieces, you have little time to do either. Yet Franco Esteve has managed to impress with a brief piece that exudes diverse emotions which are contagious. To say his music his cinematic is all too obvious and Esteve's ability to create simple and emotive musical narratives is a rare gift to be admired. To do it in two minutes is something to behold.
It's not often I'm excited by a classical release, being of a strong pop and rock persuasion, but classical pianist and composer, Franco Esteve, is different. Esteve surprised me with his concise musical narrative that draws influences from neoclassical, minimalist and contemporary classical and popular styles.
"Quicksand" epitomizes classical-crossover innovation. Esteve's music has a universal appeal that will attract audiences of many cultures and musical tastes. In a world that can so often be ugly, Franco Esteve's music is a reminder of the beauty and hope that still exists.
MORE ABOUT FRANCO ESTEVE: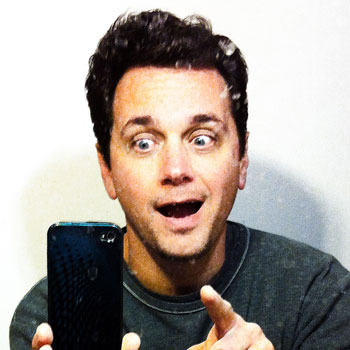 Franco Esteve was born in the Caribbean island of Puerto Rico, and had a multicultural upbringing throughout the United States and Europe. This multicultural upbringing led to his adoption of the concept of everywhere and nowhere for his views of life, origin, and culture. The same has applied to his professional life as well, covering a multitude of disciplines, feeding his thirst for knowledge and expression.
As a child he developed in music and piano, and also as an actor, acting in local commercials and theater, later developing in other areas of production, photography, design, and film. He's fully bilingual in English and Spanish, and has a working knowledge of Catalan, as well as a degree in psychology. He has produced and directed commercials and music videos, but is best known for his work with The Doll Chronicles series of short films, particularly Consequence, The Doll Chronicles, which he produced and directed. He also composed the music for the series, for which he has received accolades.
Though his work is more focused on scoring for films, and he has a special love for the genre, he's never thought of himself as tied down to it. He finds all genres have great music, and loves to explore them all. On a single playlist, he might jump from Nine Inch Nails to Beethoven to Snoop Dogg to Led Zeppelin to The Ink Spots to John Barry to She Wants Revenge. Mostly he expresses himself as seeking beauty and expressing it, no matter the art form.
OFFICIAL LINKS: WEBSITE – FACEBOOK – TWITTER – INSTAGRAM – SOUNDCLOUD – SPOTIFY – ITUNES – AMAZON – IMDB
Please follow and like us: