Let me set a scene: The sun is shining, the reasonably warm air is crisp and refreshing, the cruel winds are nowhere to be found. You put your headphones in and start walking towards the beachfront with a spring in your step and a smile on your face, rejuvenated by the rare taste of enjoyable weather and a feeling of freedom. Now, what song should be the soundtrack to your unexpectedly pleasant walk? Maybe something jaunty to fit your upbeat mood. Well shake up the soundtrack to your sunny walk with "Cave Drops" by Dan Oz.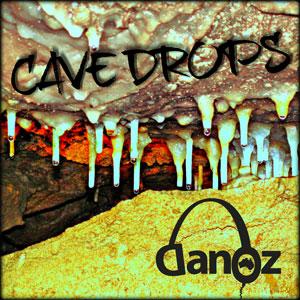 Dan Oz, who started piano lessons at the age of 8, is an Australian DJ, producer, keyboardist and finger drummer who grew up on the Gold Coast and is now living in Sydney. Dan Oz produces and plays live on keyboard a variety of electronic dance music from trance to house to dubstep and much more.
"Cave Drops" is jubilant, and you will be too as it sweeps you up with its funky-disco bass opening and transforms your walk into a bright, lively, and  deep tropical house experience. Don't blame me if you catch yourself bouncing along the beachfront with a dopey smile on your face– blame Dan Oz.
I know I keep coming back to this beach thing, but to paint a clearer picture for you, Dan Oz's music is full of airy, upbeat twinkling synth sounds and thumping groovy basslines that make you want to throw on a backpack and hike along the beach while making your way down highway one, with the sun rising cinematically in the background.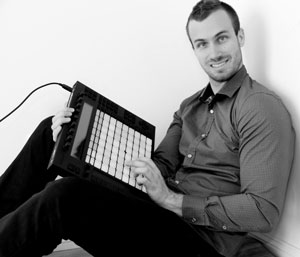 His music is packed with those positive sunny vibes mixed with the after hour sounds of deep house. "Cave Drops" could be in perfect sync with dramatic cryo cannons and Technicolor lasers if it wants to. The production is minimal but jaw-dropping, literally. It's the classic clichéd case of 'less is more'.
The track is instrumentally driven with some adlib vocal samples just to add some earthy textures to the proceedings. Production wise the song is excellent, and it should be since it's hardly difficult to muck up a house track. The beat is wholesome and deep, the sounds pretty crisp and the song has clearly been mastered competently.
The synths possess life and individuality with sparkling timbres and tones. And though the beat is obviously predictable, each progression is inspired. Dan Oz takes his music in a slightly different direction than the usual beaten track, and still is able to deliver a strong musical effort for the masses.
OFFICIAL LINKS: WEBSITE – FACEBOOK – TWITTER – YOUTUBE – SOUNDCLOUD – SPOTIFY – ITUNES – GOOGLE PLAY – MICROSOFT
Please follow and like us: