AES the 18 year old musician, DJ and producer from Paris, France, has support from artists such as Absence, Danny Darko, Levi & Suiss, ESKEI 83 and Steve Omen, and has played major clubs in Paris such as VIRGO, Les Planches, and Concorde Atlantique.
Just a short while after the releases of "We Rise" which was to commemorate the Fall of the Bastille on the 14th of July, AES is back with a brand new deep house track entitled "Crystallize".  This track is rich in texture and color, and one that can sit proudly with other recent AES releases.
"Crystallize" is a production that is overflowing with emotion and dreamy ambience whilst retaining a strong rhythmic pulse that keeps the heart and mind engaged throughout its running time. The track brings us deeper into the subconscious as it pulses and twists – a true sense of wonderment is created as synth lines and pad-flourishes flutter around the peripherals of the main bass part.
From the first listen, you appreciate that what you have here is an almost 6-minute masterpiece. After kicking off with a bass and drum beat the synth chords slowly start bleeding into each other, changing the timbre of the sound, making it deeper, warmer and more intense.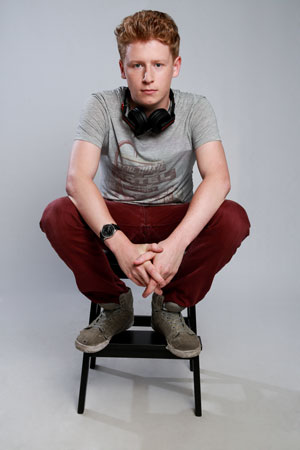 The track then breaks down, allowing the synth pads to inundate the sound pallet in an ever increasing build of sonic emotions, a sudden drop, and the beat kicks in again. All throughout AES takes listeners on a sheer roller-coaster ride as the track drops, breaks, and then builds, again and again.
And just when you believe you know what lies ahead, and you're thinking that you can clearly see the path AES is taking with the arrangement, you will be tricked again. Drifting synths and urgently scattered basslines which can often sound like you're in different territory, slowly give way for the warmth to flood back in again.
Aside from the silky layers, AES also instills a smooth groove into the workings, which will keep you glued to the arrangement throughout.
The beauty of "Crystallize" is that it's the kind of music whereby not every listen will be the same and the visuals you create certainly won't be the same as the person next to you. That is mainly due to AES' outstanding ability to create a distinct mood that you can easily shape internal visuals to.
Considering that at only 18, AES is way before his prime, the thought of just where he will be able to reach in the upcoming years, is awe-inspiring!
"Crystallize" is currently available as a free download!
Free download link: https://djaes.bandcamp.com/track/aes-crystallize
OFFICIAL LINKS: WEBSITE – SOUNDCLOUD – FACEBOOK – INSTAGRAM – YOUTUBE – BEATPORT –
Business & Booking : info@aes-music.com
Please follow and like us: