Jaiz is a very passionate and versatile artist who thinks of his tracks as mood music that invokes emotion in the listener. He considers himself a hip-hop/rap artist at heart, but doesn't limit himself to one style. Jaiz enjoys expanding his horizons, and develop songs with elements of rock, pop, dance, and other genres. He loves to be creative, and always strives to be more than just a one dimensional artist.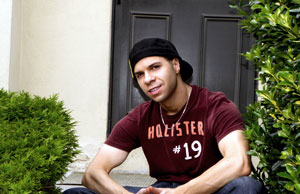 Jaiz is currently promoting his track "My Victory" featuring Anna. This is an inspirational track that Jaiz says is a story of self-growth and perseverance. The track is filled with intricate lyrical abilities, creative lines, a great beat, and a more than superb vocal hook that had me nodding my head constantly.
Jaiz gives me hope that we may again see rappers talking about topics other than money, drugs, and guns. He describes his struggles, successes, and his advances and falls. He portrays all of these emotions without ever giving up.
Jaiz is something of a dynamo that is making headway in the game because of advanced lyricism and delivery, eye-opening concepts and content, as well as music that has an organic feel. He keeps all those trademarks on "My Victory" and works with progressive, very enlightening rap verses that will have you questioning the very foundation of your core perseverance system. The beat production on this one was done by Rockit Productions.
Jaiz naturally has a sharp and bustling style, but shows tenderness in his compassionate messages. Gently sung choruses by Anna, gives the track a mark of genuineness and realness. This lends to the organic feel of the track, making it stand out, that much more. Hip Hop today is overly saturated with unremitting machismo-styled vocals. The realness and message of this song may have vanished away, if it was performed as such.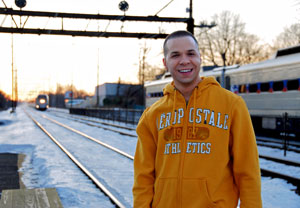 Jaiz is a standout artist among an army of weak rappers who water down hip hop music for everyone. Instead of making songs about stacking and spending money or drinking and blowing it all on strip clubs, Jaiz instead creates emotional music on "My Victory" that will challenge the status quo and incinerate your heart and soul.
We all know that hip-hop has become superficial, and it isn't about the music or real issues anymore. Instead, it's all about the money and material possessions. Very few rappers these days are about putting a positive thought provoking message in their work, but Jaiz delivers when it comes to expressing his opinions, or getting deeper lyrically.
And this is a very deep, potentially eye-opening song. Easily one of the best, most insightful and inspiring rap songs I've heard in a very long time.
OFFICIAL LINKS: WEBSITE – SOUNDCLOUD – REVERBNATION – FACEBOOK – TWITTER – GOOGLE+ – MYSPACE – SPOTIFY – ITUNES
Please follow and like us: