Taking it back to the origins of hip hop and making listeners feel music deep down in their cores is what the rap group ICESQUAD is all about. The name "ICESQUAD" comes from three core principles that the group represents in their music and their lives, 'Integrity', 'Character' and 'Excellence'. ICESQUAD is Popp Da Rippa, Blaze the Lion and Rommel Da Youngsta.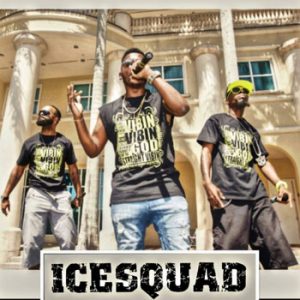 Very few artists have the egos of rap artists. Even before they become successful, hopeful rhymers are boasting about how great their flow is, how fresh their beats are, how much pussy they're getting. Then there are those who say nothing. They plan, they create, they execute. And then they drop on you like ten tons of bricks and mortar.
This is why it is not surprising to find an album like "Metamorphosis" on the underground market, and coming out of nowhere. Throughout the twelve tracks of metaphor-slinging, gut-spilling stories and thought provoking, mind twisting material, the members of ICESQUAD prove their claim….which they didn't even make in the first place!
The words ICESQUAD speak seem to be the same ones they live by, which is what usually separates the cream from raw milk, in this industry. And while I will not dare say this is a perfect album, for fear of creating more unwanted hype, I will say that "Metamorphosis" comes as close to dammit as being just that.
There is no denying it is an essential listen, thanks to its originality and sheer talent, both lyrically and in the epic beat production. The overall felling here is that while some rap groups are just thrown together because some childhood friends are trying to catch up on some fast living, the ICESQUAD is obviously a group of extremely well balanced emcees with pertinently strong ideals.
Lyrically every member seems to be given their chance to shine through the various tracks. The ability of this group to evoke every end of the emotional spectrum throughout this album, is one of the most indestructible qualities of this recording. And thrown together with the massive cinematic beats and infectiously energizing rhyme schemes crafted by Popp Da Rippa, Blaze the Lion and Rommel Da Youngsta, will leave you in awe.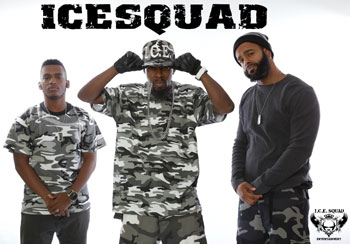 Rap is certainly known for its over- indulgent nature but the ICESQUAD falls prey to none of these weaknesses. Sure they lay it on, thick and fast with varying sounds, rhythms and effects, but they pull the plug, before any of these overstay their welcome. The ICESQUAD is clearly centered on being spiritually and mentally aware of their chosen song themes, and they squeeze every possible bar out of it.
There are numerous highlights here, like the dancehall rhythms of "Color Blind", which affronts racism head on. Or maybe "Show Me Your Mind" ft. Juskeem, which takes a different look at women the way most men never do, let alone in the misogynist rap game.
Checkout their vision of gangster lifestyles in "Comatose", and get swept away by the full-blooded fiery anthem, "I Declare War". Essentially every track on this album is a future classic, in the way it has been conceived and delivered.
Listeners could so easily find their own personal favorite track among the bunch here, with so much variety to choose from. The ever-changing voices on these tracks especially, add a depth and dynamism rarely heard on only one album. More than just being a music album, "Metamorphosis" is an honest document of social observation and a potent statement by a group of people with unlimited vision – in life and in music!
OFFICIAL LINKS: WEBSITE – FACEBOOK – LABEL – TWITTER – INSTAGRAM – YOUTUBE
Please follow and like us: