Music Producer, Songwriter, Rapper and Athlete Kilo M.O.E was born in Jersey City, New Jersey. A former personal trainer and body builder, Kilo M.O.E won multiple bodybuilding awards and built a reputable athletic career before zoning in on the rap game. His stage name "Kilo," is derived from his infamous street time in Topeka. "M.O.E" stands for "Money over everything." Kilo M.O.E has performed for over 20 years, and just keeps on getting stronger as can be evidenced on his latest release – the mammoth 19 track project, "Gods and Generalz".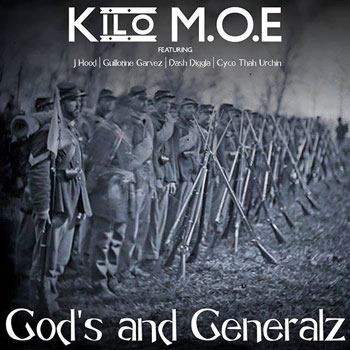 Kilo M.O.E started working on this project in 2014 along with producer Tony Martinez of Good Fellas Music. "The whole concept of the album is really more of an audio movie. It's a final battle between gods and generals. It's real melodic. It has a lot of bars and hooks," explained Kilo. Lyrically and technically, Kilo M.O.E has a renewed focus, telling his epic, cinematic tale story with more detail and meaning than ever.
Never before have I heard a gangsta rap piece come to life like this – a tense city filled with wars, vices, desperate ho's and raging niggas. We get vivid lines with Kilo referencing streets, sets and more. When he's not reflective, his rapping is fast, intricately patterned, and especially impressive.
There are not even minor distractions in the grand scheme of things here, and this album is grand. Pure artistic value aside, it's only right that the album should gain mass appeal following considerable number of ear-catching tracks on show.
The album bleeds the aggression and rawness of a rapper who has never had any intentions of being held hostage by the fickle industry or any of its major labels. This is an artist who is beating his own path as he forges ahead in a quest to conquer the shallowness the genre has slumped into in recent times.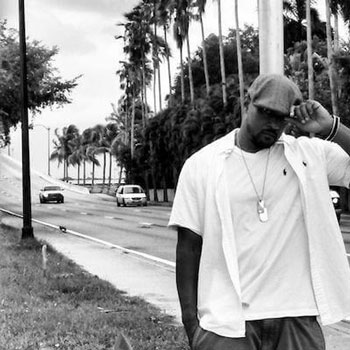 We find Kilo M.O.E matured and more focused than he's ever been. The gritty bars that once blared through our speakers many years ago when rap had a purpose and meaning are all spread over this album here.
"Gods and Generalz" feels like an actual movie, clocking in at 19 tracks. But the length of the album does not make it hard to digest because every song hits the mark. A slight trim to the album's 19 songs might even have spoiled it or subtracted the classic, epic feeling that the album has.
A track by track analysis is superfluous in a project of this magnitude, where each song is vital to the album's overall theme, however essential listening would include: "Bang On Em", "Blue Diamond", "Weapons", "Dramas Lit ft. J. Hood", "Yellin' At The Devil", "Push" and "Pop ft. Cyco Thah Urchin".
When you look at what Kilo M.O.E has accomplished on "Gods and Generalz" the album becomes even more impressive. He proves that he refuses to get categorized as a rapper who cannot adapt to hip hop's changing sound through the years. And all the while, he is also still able to stay true to his roots.
The production by Tony Martinez helps Kilo M.O.E create one of the most musically dense albums of his career. Running through his catalog this seems like his strongest most focused work since his debut. The question is, "Are you ready for this?"
OFFICIAL LINKS: WEBSITE – TWITTER – INSTAGRAM – FACEBOOK TUMBLR – YOUTUBE – SPOTIFY – TIDAL – ITUNES
Please follow and like us: