KILJIN is a 4 piece Metal band out of Michigan. They have just released their 11 track debut album, "Master Of Illusion", which is now available on all major digital stores. They have come to this planet in hopes of turning your brain to mush. Their mission is to leave you feeling weird and aroused. Their insane riffs, melodic solos, chaotic drums and powerful vocals, will make you drool.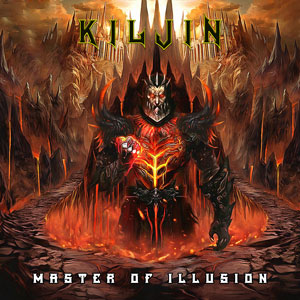 KILJIN is 4 guys who love to play music and have a good time. If you are tired of the same old crap and are looking for something new, then listen to their tunes and be prepared to have your brain turned to mush. You will never be the same after listening to KILJIN.
Their music will explode your mind, and as the black ash drizzles from the sky and the smoke clears, KILJIN will be ready to do it again. Their music speaks for itself. So, hold on tight, press play and start drooling because soon you will be in a new realm of excitement and wonder.

OFFICIAL LINKS: WEBSITE – SOUNDCLOUD – You can also find the band on Facebook, Twitter and Instagram.
Please follow and like us: